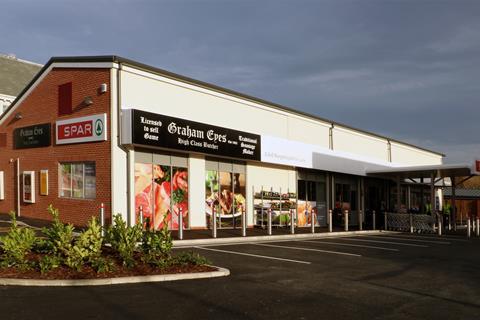 Spar wholesaler James Hall has sold 459 bags of surplus stock in just two weeks since it partnered with food waste app Too Good To Go.
James Hall said it had so far prevented 1147.5kg of waste reaching landfill, equating to more than a tonne of CO2 emissions.
As a result, James Hall has now added six additional company-owned stores across Lancashire and Merseyside to the Too Good To Go trial, taking its total to 16 stores after just two weeks.
The partnership allows app users to search for the stores taking part in the scheme, where they can collect 'magic bags' of surplus stock, at a cheap price, that is still within its best-before date.
"We are delighted with the response from Spar customers, having sold 459 magic bags of miscellaneous stock across 10 stores during the first two weeks of the trial," said James Hall company-owned stores director Julie McAulay.
"These bags not only save fresh food from going into the bin, they also offer families the opportunity to purchase delicious produce at a bargain price.
"We are excited to see how the trial continues and have already enrolled six more of our company-owned stores located in Lancashire and Merseyside."
The 16 stores now include Spar Cadley and Spar Sandringham Road, both located in Preston, as well as Spar Harington Road in Liverpool.