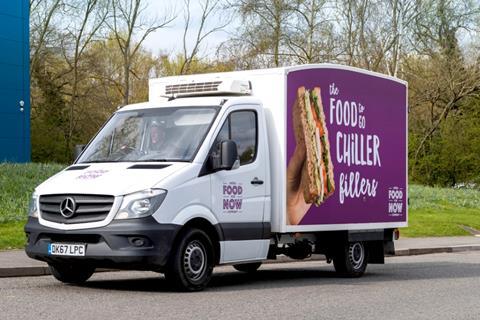 Samworth Brothers has launched a new food-to-go delivery business that will supply forecourts, service stations and convenience stores nationwide.
The new 'Fresh Food For Now Company' will complete 20,000 deliveries a week from 16 sales offices and has 'an ambitious' plan to double the business over the next three years.

The manufacturer is expanding its current Ginsters van sales operation to offer a broader range of products from across its portfolio.
These will include Honest Crust, Ginsters, Soreen, West Cornwall Pasty Co and its healthy snack bar range Pro2Go from Sci-MX.

The fleet of 150 vans will be converted and rebranded along with the sales offices over the next 12 months.

The new website will go live today (26 April) providing market and customer information and will ultimately allow customers to submit orders.

"Our new offering is designed to make a difference at the fixture every day," said Fresh Food For Now MD Anthony Johnson. "We pay special attention to evolving trends, ensuring we are able to supply a range of products that our retailers can sell and that consumers will love. We're looking forward to providing personal and expert help for every customer, large or small. Our new flexible ordering system and in-store merchandising service will cater to the needs of all retailers, and ensure we are getting the right products in the right stores."

Fresh Food For Now will begin to roll out from 6 May.