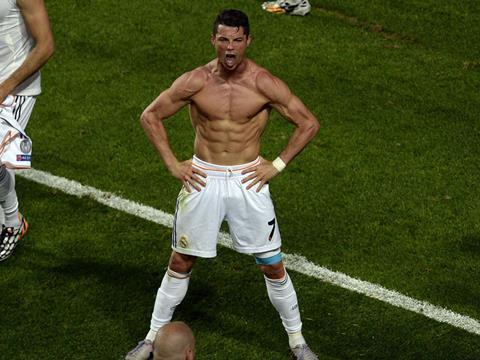 The stars of this year's World Cup are some of the most finely tuned athletes on the planet - but footie fans seem to have little interest in emulating their physiques as sales of pork pies and sausage rolls went through the roof last week.
Overall value sales of pork pies and sausage rolls, which had been in slight year-on-year decline in the four-week run-up to the Brazilian tournament, leapt into growth in the week matches got under way. IRI year-on-year data for the week ending 14 June shows sausage rolls up 6.3%, pork pies up 6.9% and Scotch eggs up 13.6% by value. Quiches and coleslaw, dips and salad performed even better, with value sales rising 14.7% and 17.4% respectively.
Read this: England's World Cup woes spark merchandise sell-off
"The combination of the World Cup, good weather and Father's Day has created ideal growth conditions for party food," said Tim Eales, IRI director of strategic insight.
Sales of savoury pastries had been boosted by mini varieties, said Pork Farms business development director Mark Hodson. "These are well suited to sharing occasions such as parties or events like the World Cup," he added.
Kerry Foods said the World Cup was proving a winner for savoury snacks, with strong sales of its Wall's pastries, and its Fridge Raiders Brazilian Chargrilled flavour "flying out of chillers."
"Football fans have gone crazy for products with a Brazilian theme, with sales already hitting double our initial forecasts," added customer marketing controller Richard Tyler.
Products usually eaten hot did not perform as well, with pasties and slices down 4.1% year-on-year. The warm weather had hit sales, said Eales, adding men could be "notoriously lazy" with preparing food. "Men tend to like products they can open up and just pour out, if they are watching a match."
Other lines performing well included bagged snacks (+7% by value) and pizza (+8%). Confectionery sales - which typically dip in hot weather - fell 11%.
Football fans have been washing their pies down with soft drinks - cola sales rose 25% in a category up 18% overall - and a lot of lager, which has soared almost 50% year-on-year.