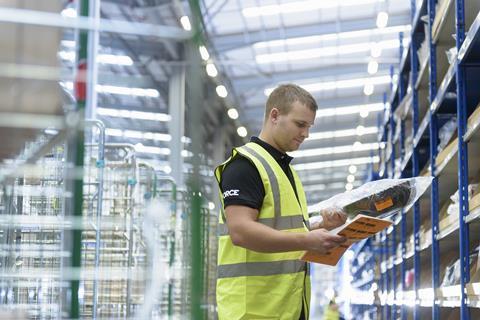 Aldi is to grow its online offering in a bid to increase market share, in a renewed partnership with Eddie Stobart logistics company iForce.

The move will enable Aldi to further develop its non-food online proposition, according to a joint announcement.

Aldi's online offering consists of general merchandise 'Specialbuys' and alcohol for scheduled delivery. The operation launched in 2016, initially offering Specialbuys and wine, with iForce providing logistics software specifically designed for the discounter's bi-weekly product launches. Spirits were added to the product lineup last summer.

The partnership renewal would pave the way for 'developing Aldi's online proposition to grow its market share across the UK,' the announcement said.
"Our e-commerce platform is a key part of our business, making our award-winning quality wine and Specialbuys available to as many people as possible," said Aldi IT MD David Barter.

"Using iForce's expertise in fulfilment means we have now been able to expand our online offering, and we look forward to continuing to work with them in the future."

IForce CEO Sébastien Desreumaux said: "Aldi is a hugely successful, dynamic brand and we are extremely proud to continue our partnership and support the ongoing development of their e-commerce operation."