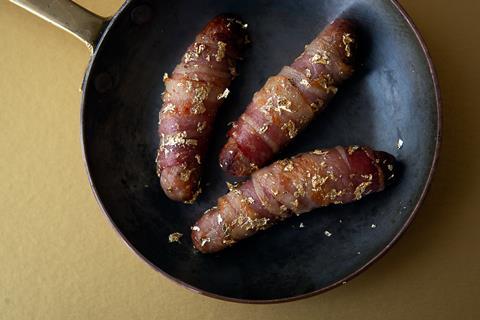 Pigs in blankets are particularly 'in' this Christmas. Aldi's two-metre-long example won an unedifying length race, while Lidl put them on a pizza. However, there's more than one way to be unbearably vulgar with a pork product.
Meet Posh Pigs! Created by butcher Farmison & Co, the bangers cost £150/kg – or £60 for a six-pack.
Why? Well they're made from British free-range Yorkshire pork, paired with fresh white truffle from Alba and 20-year-old calvados cider.
They're also wrapped in dry-cured streaky bacon and flaked with edible gold – so be careful how much gravy you splosh over them, or people won't know how important and special you are.