What with the driver shortages, the 'pingdemic' and summer holidays, it would be easy to forget that in fewer than 50 days, border controls will begin for food and drink arriving in Great Britain from Europe. What needs to be fixed before new Brexit border checks on food come in?
Of all Brexit's trials and tribulations, new checks from 1 October – ahead of more from January and March – are set to be among the most testing, as any difficulties with the new regime will rapidly filter through to supermarket shelves.
And as the food industry renews its focus on the upcoming changes, there are growing concerns all is not well. Last week, the Fresh Produce Consortium warned there was still a "huge amount of uncertainty" about the readiness of IT systems and border control posts.
Meanwhile, Food & Drink Federation CEO Ian Wright last week wrote to environment secretary George Eustice and Brexit minister David Frost to highlight key areas of concern.
So what are the biggest problems that need addressing in the coming weeks and months?
1. EU vets
The problem with the new Brexit checks has often been one of consistency.
Checks are only currently taking place on goods leaving Britain, but already we have seen border officials in France following different rules to those in the Netherlands. Official veterinarians in North Wales have been completing paperwork differently to those in Somerset as a result.
From October, once border checks begin on food entering Britain too, the impact of such discrepancies could increase exponentially.
One of the biggest concerns is how official veterinarians (OVs) will behave in each EU member state. All foods of animal origin arriving from the EU – whether it be parma ham or French brie – will require an export health certificate signed off by a certified veterinarian in its country of origin.
However, some EU governments say their approach will not require OVs to physically inspect consignments, in stark contradiction with official UK guidance. The FDF is therefore calling for a "clear statement" from the UK government to all EU member states to ensure "clarity and the implementation of a consistent approach by EU authorities".
"Otherwise", it says, "we face a real threat that key supply chains could break down."
EU countries' vet capacity is also a concern. European suppliers have regularly told of a lack of vets both in the EU and GB, and reports suggest the issue will be compounded by a reluctance of many vets to work outside typical business hours.
"This will cause significant challenges for fast-moving supply chains where many businesses send consignments at all hours of the day," says the FDF in its letter.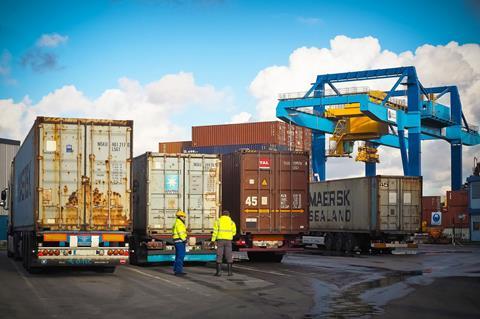 2. Border control posts at British ports
Animal and plant products imported into the UK from the EU will have to go via border control posts from 1 January 2022.
Yet there are concerns the necessary infrastructure will still not be in place, never mind having the staff to run it. Portsmouth City Council said this month that the government had provided just £500,000 to hire new staff at its port, £2m short of what is needed.
The council's regulatory services manager, Richard Lee, told a cabinet meeting that "significant variations" in the predicted flows of goods arriving at the port made it difficult to plan for the level of checks required.
"I have some confidence we will be carrying out the checks by October, but I can offer absolutely no guarantees about our readiness at this point," he said.
Food and drink businesses are eager to confirm their post-Brexit import plans for next year, including which ports they will use. However, according to the FDF, a lack of information regarding both the exact location of many border posts as well as their capabilities means many companies are unable to progress.
The FDF said it is "essential that this infrastructure will be in place on 1 January 2022 and that clarity is provided as a matter of urgency".
The deadlines
1 October 2021:
Pre-notification and export health certificates required for animal-origin products
1 January 2022:
Physical checks to begin at the border, including on animal and plants products, along with requirements for safety and security declarations
March 2022:
Physical checks to begin on live animals and low-risk plant products
Source: UK government
3. Movements to inland border control posts
Many of the border control posts will be positioned inland, away from ports, in an attempt to minimise queues and disruption.
This delivers its own problems, according to the FDF, as "we do not yet have clarity regarding how movements from the points of entry to the various inland sites will operate".
When checks began on British goods entering the EU at the start of 2021, a lack of clarity and understanding meant many drivers left the port without travelling to the inland border post for checks.
Were this to happen in Britain from next year, businesses could be receiving at their warehouses EU goods not yet officially cleared to be placed on the market.
It's one of many remaining uncertainties surrounding border posts, says the FDF. "We do not yet have the required detail on the frequency of physical checks that will apply to animal and plant products from 1 January 2022, the way checks of certain product categories will be scaled up, or if businesses will need to have agents in place at ports to oversee checks, as has been required at the Port of Calais."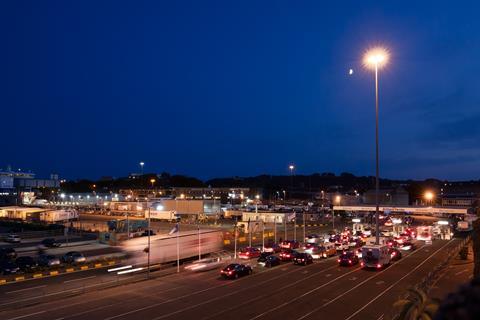 4. Pre-notifications for imports
Since Brexit, British exporters have been required to give 24 hours' notice before sending certain products into the EU.
This not only reduces the efficiency of supply chains, but "often forces lorries to idle until the 24-hour window passes," says the FDF.
The UK has not yet confirmed whether a reciprocal process will apply from 1 October, and businesses are urging the government to implement a four-hour notification period instead. The FDF insists the shorter window is necessary because required pre-notification details include vehicle registrations, which are often not known 24 hours in advance.
Notification periods are in place to enable border officials to regulate the flow of lorries across the short seas, thereby avoiding significant queues. The question will be whether four hours' notice is enough to ensure this is avoided.
5. 'Approved establishments'
Foods of animal origin must come via a government 'approved establishment' to cross from Great Britain into the EU, and it is widely assumed the requirement will be reciprocated in the opposite direction.
But the UK has not yet shared its list of approved establishments, thereby inhibiting British buyers from reviewing it to ensure their suppliers comply. "This information should be shared immediately," says the FDF.
Like all the problems, the issues are not insurmountable. But with the clock ticking, action is needed urgently.