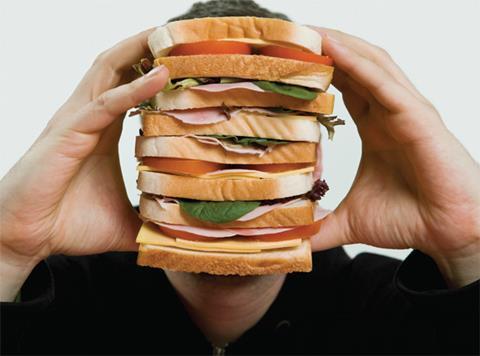 More of us are leaving our lunchboxes at home and opting to eat out as the economy recovers.

The Grocer research shows a 10.9% decline in packed lunch consumption in the 16 weeks to 30 March [Kantar Worldpanel]. That's a fall of 76 million packed lunches, year on year.

Annual packed lunch consumption surged 4.9% to 4.2 billion occasions from 2007 to November 2012 as the recession hit. It then plateaued as the economy improved, said Kantar.

"It has now started dropping relatively rapidly," said Kantar analyst Lucy Burton. "This is partly due to the recovery in consumer confidence as we leave the recession. We saw a lot of consumers starting to use packed lunches as a way of saving money when times were tight, but we also know consumers put 'eating out' at the top of the list of things they'd do if they had more money."

The decline was greatest among 16 to 24-year-olds, who packed their own lunches on 26.5 million (31.8%) fewer occasions. Next came the 25 to 34-year-old age group, whose occasions fell by 22.8 million, or 16.8%.

Children, who account for the lion's share (27.1%) of lunchbox occasions, suffered a much lower rate of decline, of 1.4% or 2.4 million packed lunches. The children's market faces a new challenge in September when all four to seven-year-olds will become entitled to free school meals.

Meanwhile, a YouGov poll for The Grocer and Bacofoil has revealed that more than one in four parents who send their kids to school with a packed lunch knowingly break school healthy eating guidelines.