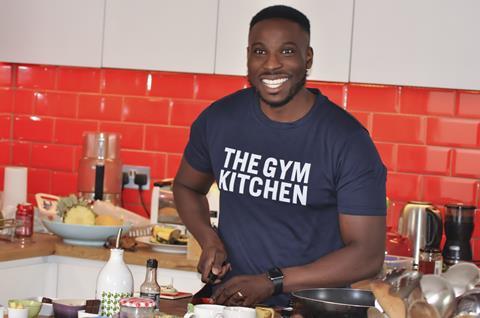 Four black-owned fcmg challenger brands have secured hundreds of thousands of pounds worth of free airtime and business support as part of a scheme by Channel 4 and Lloyds Bank.
The Gym Kitchen, The Tumeric Co, Dalgety Herbal Teas and TreasureTress will all receive £100k worth of airtime on the TV channel as part of the Black in Business initiative, with each business also having an advert made for them.
The trio will also get business support from Lloyds Bank and social enterprise DOES.
The initiative comes after research commissioned by Channel 4's commercial arm, 4Sales, revealed black entrepreneurs faced more obstacles setting up and running their businesses than white counterparts.
The Gym Kitchen was founded by Segun Akinwoleola and offers a range of healthy meals, pizzas and grain pouches. The Turmeric Co is a functional nutrition shots brand launched by former footballer Thomas Hal Robson-Kanu, while Dalgety Herbal Teas, founded by Mark Dalgety, makes 100% natural, strong-flavoured herbal teas. TreasureTress offers a monthly product discovery box for curly and kinky hair types and is founded by Jamelia Donaldson.
"We officially launched four years ago with many obstacles along the way, and I didn't envisage us being on TV so soon in our journey," Akinwoleola said. "For me, as a black founder, initiatives like this are invaluable as they level the playing field giving us a real opportunity to shine. There are only a handful of black-owned fmcg brands in mainstream retail and my hope is that many more will be given opportunities like this."
Løci, an ethical fashion brand making vegan trainers made of recycled bamboo, foam and rubber, was also among the five winners of the initiative.
Clare Peters, client strategy & communications partner at Channel 4, said: "When our research highlighted the obstacles faced by black-owned businesses, we wanted to make a tangible difference by offering practical support to directly target some of the issues.
"It is our sincere hope that this scheme kickstarts wider awareness of the challenges faced by black-led businesses and prompts action across the industry to deliver equal opportunities for entrepreneurs and business owners, regardless of their background and ethnicity."