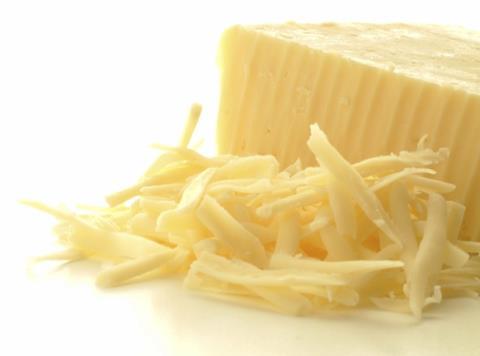 UK suppliers are failing to capitalise on the growing Chinese appetite for cheese, researchers have claimed.
A study of official China Customs import data by analysts CCM found cheese imports into China rose by 47% to 56,028 tonnes between January and October 2014.
UK cheese exports to China totalled just 44 tonnes, found CCM, making the UK the 17th largest exporter of cheese to China, placing it behind the likes of Singapore, Ireland and Uruguay.
The rapid growth in cheese imports was "likely to continue as China's increasingly affluent and urban consumers acquire a taste for cheese," said CCM dairy industry consultant Zhuang Jiacai, adding the UK was "failing to take advantage of this golden opportunity."
CCM's findings come just months after environment secretary Liz Truss said UK food exports had generated £300m for the UK economy last year, adding the government had "smashed" targets to help a record number of British food and drink companies export globally.
A spokeswoman for Defra said UK dairy exports to China had increased by 159% between 2012 and 2013 to £8m in value, but agreed there was "considerable scope" for British companies to export much more cheese to China.
"This is why dairy exports will be a key focus of the environment secretary's visit to China next week," she added.
Cheese exports to China (January-October 2014)
| | Country | US $m | Tonnes |
| --- | --- | --- | --- |
| 1 | New Zealand | 122.5 | 24,013 |
| 2 | Australia | 71.2 | 15,189 |
| 3 | US | 47.5 | 10,085 |
| 4 | France | 13.2 | 1,625 |
| 5 | Italy | 9.1 | 1,101 |
| 6 | Denmark | 7.4 | 870 |
| 7 | Germany | 3.8 | 706 |
| 8 | Argentina | 3.3 | 670 |
| 9 | Netherlands | 2.7 | 394 |
| 10 | Uruguay | 2.0 | 441 |
| 11 | Austria | 1.6 | 317 |
| 12 | Ireland | 1.2 | 181 |
| 13 | Switzerland | 0.8 | 57 |
| 14 | Poland | 0.7 | 70 |
| 15 | TPKM | 0.7 | 105 |
| 16 | Singapore | 0.6 | 76 |
| 17 | UK | 0.5 | 44 |
| 18 | Spain | 0.4 | 45 |
| 19 | Greece | 0.1 | 9 |
| 20 | Czech Republic | 0.1 | 16 |