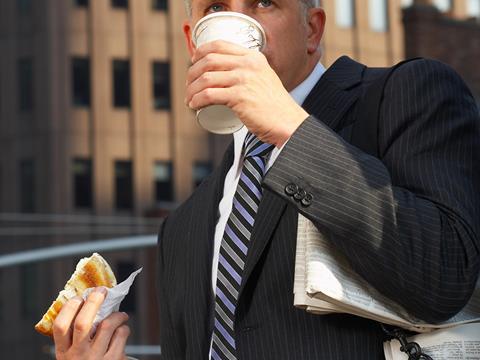 If health is food to go's biggest trend, breakfast is the clear number two.

Nearly 30% of UK shoppers now buy breakfast on the go, according to IGD research, and the past 12 months have seen an explosion in NPD activity: Wall's launched Breakfast Twist pastries; PepsiCo unveiled Quaker Oat & Fruit Breakfast pouches; Emmi took Onken into chilled porridge with Porridge 2 Go (see pic, left); Mornflake added Go! Protein Porridge pots; Fuel10k released quark breakfast pouches; and Rude Health launched nut porridge pots.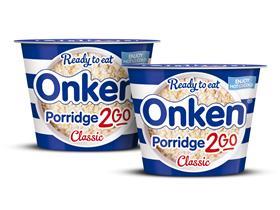 Yet more are eyeing the sector with interest. "One area we're particularly excited about at the moment is the popularity of eating on the go in the morning, so watch this space," says Mark Tanous, CEO of Bounce Foods.

At retailer level, Asda launched breakfast pots of yoghurt, fruit and granola in April as well as a number of fruit pots. "These items have performed really well for us and were a great indicator that our customers are hungry for a breakfast offer," says a spokeswoman. "We have also installed Seattle's Best Coffee machines into food to go to offer a premium coffee brand at Asda value."

Coffee will remain a big focus for retailers, not least because chains like Costa and Starbucks are now offering more sophisticated food options. But experts also highlight tea as an area for on the go growth.

"Earlier this year, Starbucks officially started rolling out its Teavana US premium tea brand to its UK stores," says Tony Lock, MD of Sherlock Studio. "It may encourage other retailers to up their game when it comes to their takeaway tea offers."

Many retailers are already bundling hot drinks with breakfast foods, but breakfast drink brand Up&Go believes they should go further and find the morning equivalent of the lunchtime meal deal. "There is a massive opportunity to trade harder in the morning," says a spokeswoman.
Feeling the squeeze: food on the go category report 2016
1

2

3

Currently reading

Breakfast to take away