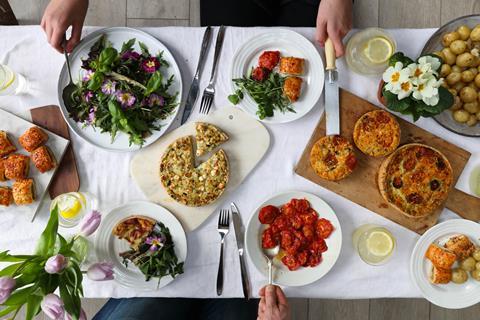 Higgidy has been certified as a B Corp.
The savoury pastries brand secured its B Corp status with a score of 80.4 after achieving high scores in the governance, workers and community categories.
Its Helping Hand project, which launched in March 2020 to "bring a touch of joy" to its local community of East and West Sussex, had impressed the accreditation team "immensely", it said.
The project saw Higgidy team up with 11 different charity networks and initiatives, providing over 41,000 meals to those in need. It also continued a long-term partnership with FareShare Sussex.
Under its B Corp status, Higgidy said it would focus heavily on improving its environmental impact, with the help of its newly appointed sustainability manager, starting next month.
While the team was "proud" to have gained the certification, "we won't let this accolade allow us to rest on our laurels", said Higgidy CEO Rachel Kelley.
Higgidy was "committed to continuously striving to maintain the highest environmental and social standards", she added..
"Our new B Corp status both acknowledges our hard work to date, whilst also giving our brand clear goals and objectives to always be better."
It's the latest in a raft of fmcg brands to achieve the sought-after accreditation from non-profit B Lab.
Last month, Tenzing scored 85.3 in the B Corp assessment, scoring highly in the air and climate category thanks to its dedication to funding air pollution research with Imperial College London.
In June, Rude Health achieved B Corp status after performing "exceptionally well in areas including workers and environment", it said.