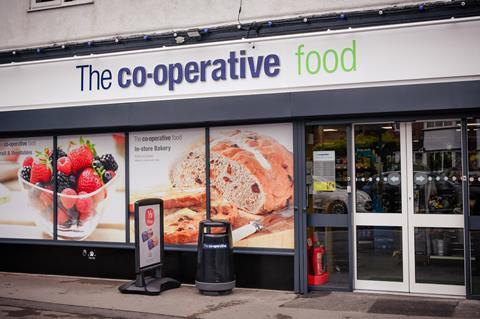 A police investigation is underway after a Central England Co-op security guard was threatened with a knife for confronting a shoplifter.
The event took place on Thursday night at the Dyas Road store in Birmingham, after the colleague stopped another person from stealing.
The security guard was not injured and Central England Co-op is now supporting the police investigation.
"Everyone at Central England Co-op has been shocked and appalled at this unacceptable incident in Birmingham," said loss prevention manager Craig Goldie.
"Luckily, the security guard was not injured and we are offering full support to the guard and the entire store team and working closely with the local police force to bring the criminals responsible to justice.
"We strongly condemn any form of abuse of violence towards our colleagues who are just doing their job."
This comes just days after the retailer issued its 'not worth the risk' warning to criminals as part of an ongoing campaign to keep colleagues and customers safe as coronavirus restrictions continue.
The coming months will see the retailer introducing a raft of new security measures in stores, including a service that allows staff to call for assistance at the touch of a button, as well as putting tracking devices in more products to deter thieves.
This will sit alongside a recently launched trial of body-worn cameras in its Erdington and Great Barr stores, which could also be rolled out across its entire estate.
The campaign comes on the back of new figures that show in Central England Co-op stores this year, verbal abuse has risen by 205%, threats and intimidation by 122% and assaults by 47%.
The retailer has recorded a total of 232 crimes related directly to coronavirus.