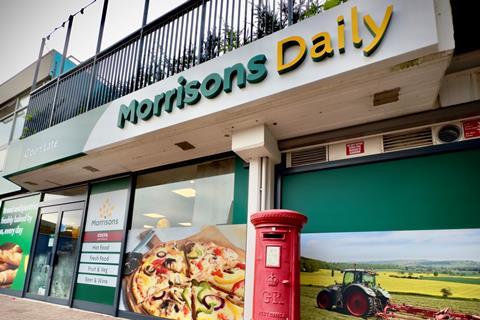 Morrisons has opened its first independent Morrisons Daily store on a university campus in Bristol.
The 1,949 sq ft store, located at the University of the West of England (UWE), launched on 1 September and boasts a range of Morrisons own-brand and branded products, spanning fresh fruit & veg, meat, bread and dairy.
There is also a selection of pizzas, ready meals, cupboard essentials and food to go.
"As we continue to expand our network of Morrisons Dailys with independent retailers, we are delighted to have opened our first university store with UWE Bristol," said Paul Dobson, Morrisons sales director for franchise & wholesale supply.
"The team there has a wealth of retail expertise and we've combined that with our operational support to create a brand new store for the university.
"In addition to the new ranges, the store has also received a complete redesign internally and externally, incorporating Morrisons bright, modern branding."
UWE Bristol business improvement manager Kristian Fernandez-Mitchell said: "We're really excited to have partnered with Morrisons and the feedback from the university community since opening has been overwhelmingly positive.
"We've been really impressed with the support the team at Morrisons has given us over the last few months from an operations and format perspective right through to the promotional plans and ranges and are really pleased with the result."
The launch comes as Morrisons continues to build its presence among the independent sector, using its Morrisons Daily and Together with Morrisons brands.
The Together with Morrisons proposition is designed for larger independent store owners with established local brands. The first store opened in May 2022, in partnership with Warner's, followed by Jempson's in May. This week, it announced its third partnership with Fresh & Proper.