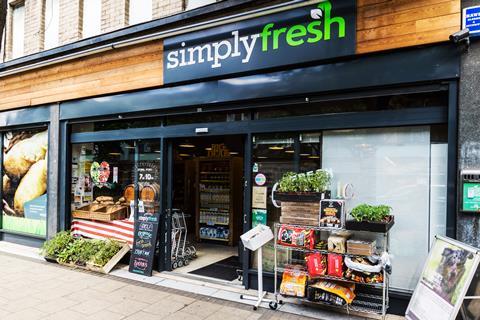 SimplyFresh is preparing to open the first scan-pay-go symbol group convenience store this summer.

Using its smaller LittleFresh format, SimplyFresh is planning to introduce the technology at a 300 sq ft store housed within a major private business' offices in the south east in July or August.

There are about 4,000 staff employed at the office complex and the store will sell food to go and healthy snacks, as well as Co-op branded own-label products including meal for tonight options and dine in for two promotions.

The scan-pay-go function will be an extension to the existing SimplyFresh app, which has been operational for four years and currently gives customers access to promotional offers and the ability to earn loyalty points.

Technology company Newtelligence has been developing the new scan-pay-go function for the past 18 months at a cost of £50,000.

"We are absolutely excited to bring our ethos into the next generation, with technology at the forefront of that," said SimplyFresh creative director Davinder Jheeta. "Our mission […]is to give people more of what they want, in terms of range, pricing and availability. Championing independents and making consumers' lives better."

SimplyFresh will initially trial the new technology in this 'controlled environment' for up to 12 months before deciding on a wider rollout plan.

The new store, which is expected to cost £80,000 to fit out, will be modelled on the six other LittleFresh shops and operated by a service provider currently running other divisions within the office block.

Similar to Sainsbury's scan-pay-go store in Holborn, the SimplyFresh store will also include the provision to take cash or card payments, if required by customers.