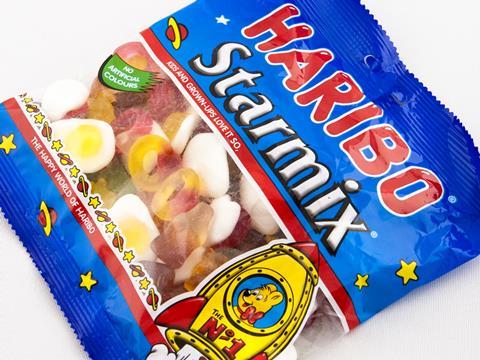 There might be an abundance of sweets on supermarket shelves but retro brands remain firm favourites. Not one of the top 20 in Britain's Favourite Sweets (Channel 5, 27 January, 7pm) was launched after the turn of the millennium.

Hard-boiled rhubarb and custard sweets kicked off the countdown at number 20 followed by liquorice sticks, Black Jacks and sherbet lemons. These "old classics", as described by some of the celebs on the show, are the types of confectionery found jammed into tall jars in the world's oldest sweet shop in the Yorkshire Dales. A couple of kids were sent in to taste some of the vintage sweets, with one lad, Ruben, switching allegiance from the contemporary to the classics. "Modern sweets have got a lot more sugar in them, they're a lot less natural," he reckoned. "If I had to choose, I think I'd go for the traditional sweets."

Starburst, Maoam, Fruit Pastilles and Skittles also popped up, and nostalgic remarks were made about the pick 'n' mix in Woolworths. Candy sticks, or "cigarette sweets", didn't make the list, but one celeb suggested they'd be the perfect accompaniment for Wine Gums (number five).

Haribo's Starmix was revealed as Britain's favourite sweet, with 87 million bags sold every year in the UK, and Haribo itself pulling in £171.1m in sales [Nielsen w/e 8 September 2018].

As vintage sweets dominate the polls, what does this say about the new brands coming to the market? Judging by Ruben's response, they might want to go back to basics.