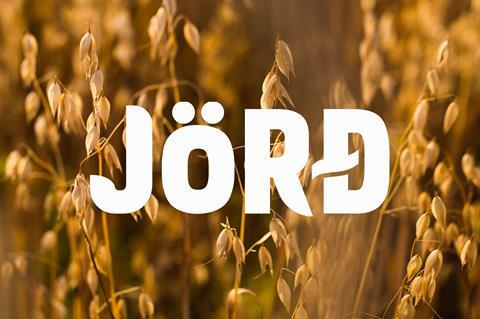 Arla Foods will take its first steps into the booming plant-based category later this year with the launch of Jörd, a trio of organic oat-based drinks.
The dairy co-op's move – first reported by The Grocer last summer – will see it unveil an initial lineup of one-litre cartons in oat, oat & barley and oat & hemp. However, Arla UK MD Ash Amirahmadi didn't rule out an expansion of the brand to other products, if successful.
The fresh drinks are made by Arla in Denmark using only natural ingredients. They contain up to 50% more oats than competitor products and less than half the number of ingredients, it claimed.
"From our research, what was important from this range to consumers was taste and naturalness," said Amirahmadi. "That gave us our brief."
The drinks are due to go on sale in Denmark in late spring, before rolling out to the UK in the autumn, and would be targeted at flexitarians. "But that doesn't mean vegans can't also enjoy it," he added.
Arla also hoped to use its own farmer membership to source the majority of ingredients in the longer term, Amirahmadi said. However, he did not expect Arla dairy farmers to convert from milk production to plant-based. "We already grow a large amount of oats, seeds, pulses and plants."
The new brand's name references Nordic mythology. Jörd was a goddess and the mother of Thor who was seen as the personification of "mother earth", said the supplier.
This chimed with Arla's roots among Nordic farmers and would also play on the UK's love of all things Scandinavian, suggested Amirahmadi.
"You wouldn't expect a company owned by dairy farmers to move into plant-based, but we do not consider plant-based drinks to be substitutes for milk. Many people consuming plant-based drinks also include milk and other dairy products in their diets."
While the plant based market was significantly smaller than dairy, it had "captured the imagination of people looking for different tastes and flavours", he added, and aligned with the principles driving Arla's strategic branded growth agenda.
"As food choices become increasingly diverse and experimental, it's a business opportunity for farmers but one that also aligns with our belief that foods made only from natural ingredients are always better."
Dairy would always be the core of Arla's business, Amirahmadi insisted. But as Britain's leading dairy company, it was "natural for us to enter this category and contribute to the development of it with new products and flavours".