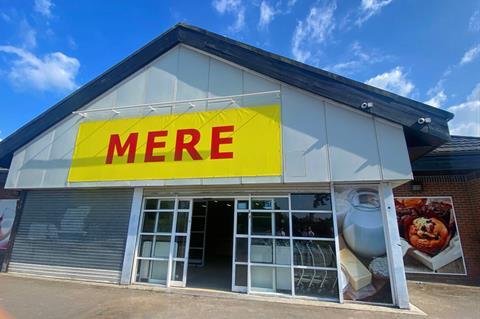 Hard Russian discounter Mere has denied reports the business is withdrawing from Western Europe and insisted there is no prospect of closure in the UK.
Spanish publication Inforetail reported on Monday that Mere planned to exit the country, closing eight stores less than a year after the first opened. It cited sources as indicating other western European divisions could follow suit. The story was retweeted by a number of retail commentators, including in the UK.
However, in a follow-up on Tuesday, Inforetail reported receiving confirmation three stores remained open, and a denial Mere's Spanish operations had financial problems.
Speaking to The Grocer, Mere's UK business development manager Aleksandr Chkalov also said the business was not retreating from any western European territories.
"We are still active in Spain and in all western European countries where we had stores before," he said.
"There may be some internal changes in our branches as well as minor adjustments of selected strategies, but the main goal of covering the entire EU and UK markets remains the same."
Mere opened its first UK store in Preston last August and plans to open more this spring. Chkalov said there wasn't "any prospect of closing", adding that further stores would be "opened as planned, but with a much better and improved offer for our customers than at the beginning".
The discounter – which aims to undercut even Lidl and Aldi by 20%-30%, with a cost-cutting operating model that does away with customer service – is known to have struggled to find enough UK suppliers.
The Grocer reported earlier this month that shelves in Preston were bare in the run-up to Christmas. Some suppliers are said to have been deterred by the retailer's terms, which include payment only for products sold. They must also deliver directly to stores, where products are displayed on pallets.
However, The Grocer understands from suppliers that Mere has continued to submit orders in recent days.
The business was also this week appealing on LinkedIn for landlords and agents to come forward with properties for stores, having already secured sites in Castleford, Caldicot and Mold.