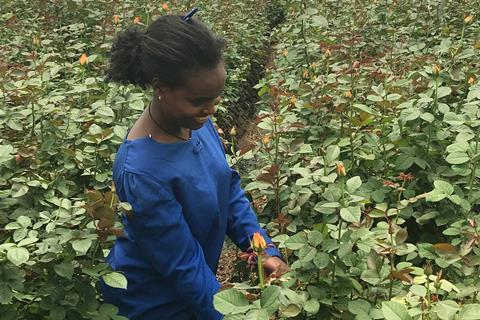 Aldi is investing £200,000 over four years in a Fairtrade project providing support to women working in Ethiopia's flower industry.

Called Empowering Women in the Ethiopian Flower Sector, the project supports education programmes and mentorship. The aim is to help women become leaders at work and in their communities.

Aldi sells £8m worth of Fairtrade flowers a year in the UK. More than 75% of them are sourced from Ethiopia, where more than three-quarters of people working in the flower-growing industry are women, according to the discounter.

"It's essential to support the countries around the world where our products are produced in order to address equality challenges and create fair and supportive working environments," said Fritz Walleczek, Aldi UK's managing director of corporate responsibility.
"We are focused on maintaining high standards throughout our supply chain and are partnering with Fairtrade to both empower and protect women, and to give them the tools and support they need to take on leadership roles on farms in their communities."

Euan Venters, The Fairtrade Foundation's commercial director, said: "We're delighted that Aldi UK, one of the UK's largest retailers of Fairtrade flowers, is going further to promote sustainability in its supply chain by announcing its support for this exciting new programme. Fairtrade exists to get workers a better deal and through intensive training this programme will build on the improvements already made through the Fairtrade standards and give women more opportunities to progress."

Aldi faced criticism from Oxfam last month for coming bottom of the charity's supermarket human rights table. The discounter had "yet to detail how or when" it planned to put a recently published human rights policy "into action", Oxfam said.