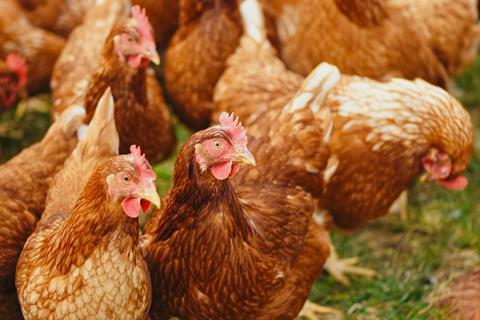 Norfolk-based chicken supplier Banham Poultry has become the latest in a growing list of major food manufacturers to experience a Covid-19 outbreak among its workforce.
Seven staff at its processing plant in the town of Attleborough had tested positive for the virus, said Norfolk County Council today, with a further five individuals isolating and awaiting test results.
Testing of a further number of staff was also being arranged, said Norfolk's director of public health Louise Smith.
"The management team at Banham Poultry has acted quickly to help prevent the spread of the virus and is working closely with us to trace the contacts of those who have tested positive," she added.
"We are monitoring the situation and taking action to prevent further transmission both at the site and in the community."
Banham MD Blaine van Rensburg said the processor was "following all of the correct procedures" and had "already invested in a range of procedures and protective equipment to keep our staff as safe as possible".
"The business remains open and operating and we are doing everything we can to prevent the further spread of the virus."
The outbreak follows the closure of plants owned by Greencore, Cranswick and 2 Sisters Food Group over the past week due to a surge in cases of Covid-19 amid increases in community transmission locally.
It comes as 2 Sisters confirmed last night all staff at its closed Coupar Angus site would receive full pay for the period the factory has been closed.
"We recognise these are unprecedented circumstances which have adversely affected our business and the local community," a spokesman said.
"Our company is very aware that the strict self-isolation rules imposed means some households may experience hardship, and we want to do all we can to minimise this. The business is keen to support the local NHS teams and their call for whole household self-isolation, and this decision will help to reassure colleagues and hopefully drive further compliance."