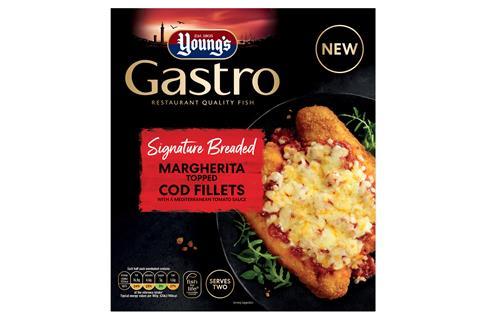 Young's Seafood is looking to continue spicing up its upmarket fish offer after launching a quartet of new dishes as part of its frozen Gastro range.
Its Creamy Spinach and Cheddar Salmon Parcels (rsp: £4x2), Nacho Topped Cod Fillets (rsp: £3.75/350g), Margherita Cod Fillets (£3.75/350g), and Sicilian Lemon & Black Pepper Sole Fillets (£3.75x2) went on sale exclusively in Iceland and The Food Warehouse last week.
The brand said its nacho-topped fillets provided a "perfect burst of a classic Mexican Tex-Mex dish", while its margherita variant was inspired by a "classic margherita with an explosion of Italian herbs and spices".
The meals, which can be cooked in 20 minutes, require no prep.
The NPD comes just three months after the brand launched a Red Thai Infused Salmon in a bid to tap shopper demand for exotic flavours.
Research conducted by Young's at the time found 70% of shoppers were seeking fish cooking inspiration with Asian and oriental flavours.