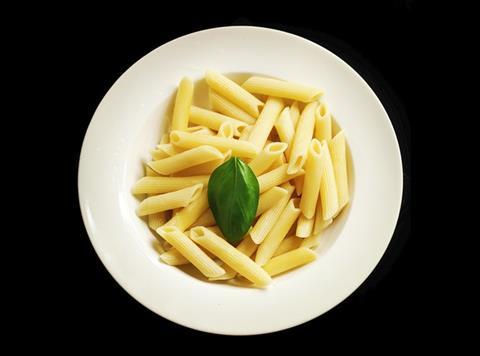 The price of pasta, sugar, and vegetable oils all fell this week at several supermarkets in the latest sign of easing food inflation.
All three products climbed significantly in price over the past year but now seem to be undergoing a reversal of fortunes, according to The Grocer's Key Value Items tracker.
Aldi, Lidl cut the price of their own-label penne this week by 5% to 75p while Morrisons cut it by 6% to 89p. Lidl and Morrisons also opted to follow Aldi and Tesco in cutting spaghetti prices, making it 5% cheaper on average across the retailers than last month.
It comes after wheat prices have fallen consistently since May 2022. Clive Black, director of Shore Capital, suggested that falling commodity costs are finally filtering through after a long delay.
"That time delay explains why we've seen some commodities come down in price like wheat and dairy in the last 6 to 9 months, but its taken time to actually hit the shelf edge", he said.
A similar story is seen on cooking oils after a year in which the the average price of one-litre own-label vegetable oil is up 31%. Lidl has cut 14p from the price of its vegetable oil this week, following Aldi and Tesco, which cut prices of the same product the week before.
Even sugar, which hit a 10-year high on global commodity markets in March due to poor weather and rising processing costs, is seeing price cuts. Tesco and Lidl both cut the price of 1kg granulated sugar from £1.09 to £1.05 this week.
The ONS pointed to falling sugar prices as one of the key categories driving a fall in inflation in its latest analysis.
The cuts will be welcome news for shoppers, but may be of concern to suppliers. David Sables, CEO of Sentinel Management Consultants, warned suppliers in March to plan for cost reduction strategies, predicting retailers would push through price cuts.
"Retailers will be putting suppliers under pressure to reduce cost prices once inputs such as raw materials and energy have fallen."
But for Black, overall industry opinion on prices is fairly universal. "In the main, the whole of the food system is hoping that headline food inflation can come down."
Even suppliers are eager to see prices drop "because they would like to sell more volumes," said Black.