As an increasing number of entrepreneurs start offering food and drink for sale online, established food safety systems are struggling to keep up. So can a solution be found before a tragedy takes place?
Fancy a curry tonight? You could stop by the supermarket on your way home from work. Or call your local takeaway. Or you could click on to your Facebook page and order a chicken biryani, freshly prepared in somebody's kitchen and delivered to your door.

Buying a curry via Facebook is in many ways an inevitable evolution of the trend for direct-to-consumer selling. As a buyer, the convenience of purchasing food via a trusted online marketplace is almost unrivalled; for the seller, it's a great way to turn a hobby into a money-making venture with near-zero startup costs.

But there's a catch. Although food can be traded legitimately this way, food safety professionals are warning that entrepreneurial people selling food direct to consumers via marketplaces such as Facebook, eBay, Amazon and Etsy risk falling between the cracks of official health controls. Environmental Health Officers (EHO) report that the number of businesses registered to operate with local authorities in no way reflects the boom in people selling food online. If businesses are unregistered they are also uninspected, making the risk they are not complying with basic food safety and hygiene rules at best unknown and at worse worryingly high.

Moreover, there is suspicion within the enforcement community that labelling requirements for ingredients and allergens are habitually not being met by online sellers. With the case of Natasha Ednan-Laperouse - who died following an allergic reaction to a sandwich bought from Pret a Manger - still fresh in the memory, experts warn that food sold via online marketplaces is the next food safety scandal waiting to happen.

So why does food traded online present a unique health risk, and what are regulators, and the platforms themselves, doing to mitigate it?
The volume of food sold via online platforms has exploded in recent years. Exact figures are hard to come by, but research from software company Planday estimates around £1bn of spend a year is shifting away from restaurants. Dedicated food ordering platforms operated by the likes of Just Eat and Deliveroo are leading the charge by connecting independent restaurants with local customers. But for individuals operating on a smaller scale, trading via platforms such as Facebook Marketplace holds far more appeal as a way of avoiding the up-front cost of joining a food ordering platform.

As a result, a cottage industry has emerged almost entirely beneath the radar of regulators. Look online and you'll find curries, samosas, pies, pastries and lasagnes for sale across the length and breadth of the UK.

"The more you look the more you find," says one EHO in the north of England, who admits he only recently came to appreciate the sheer volume of food traded online.

The growth in small-scale, direct selling has come about because of "the fallacy that anyone can do food", according to Julie Barratt, a barrister and environmental health specialist, formerly director of the Chartered Institute of Environmental Health in Wales. "We see it with cupcake makers," says Barratt. "People make some cakes and take them to a local farmers' market to sell and it becomes a business by default."

Barratt explains that some of the food sold via online markets, such as quiches and meat products, qualifies as high-risk but is often produced by people with little or no knowledge of food hygiene law. "They're just people having a bit of a crack to see how it goes. Sometimes it crashes and burns, but other times it becomes quite a big enterprise before people find out about it."

The law states that it is the responsibility of the person or business selling food, through whichever channel, to register with their local authority. EHOs acknowledge there have always been issues with businesses not registering, but add that it's relatively straightforward to keep track of those with a physical presence operating on their patch. "Social media, however, has opened up this whole new platform and there are huge issues with it," says an East Midlands EHO.

Identifying where a business is operating is the first headache. "Very often they don't provide phone numbers or addresses." By searching for information about a business online or contacting them directly via the platform, EHOs risk conducting surveillance activity that requires authorisation under the Regulation of Investigatory Powers Act (RIPA). "Given that RIPA is effectively anti-terrorism legislation, getting authorisation to carry out surveillance against fairy cake makers is pretty low down the pecking order," says Barratt.

When food businesses operating out of domestic kitchens do register, EHOs report finding a litany of hygiene issues. "We find children in nappies running around, a washing machine in the kitchen, dogs in the house," says the northern EHO. "Even if people approach this legitimately, they are unlikely to have enough surface space, or sufficiently large fridges, or dedicated washing-up areas. These are the fundamentals of food safety law."
A lack of traceability and ingredient labelling is another major concern. "We just don't know where people are buying their ingredients from," says Barratt. "I became aware of a girl selling cones of sweets over Christmas, buying in sweets from various sources, packaging them up nicely and selling them for £1. There was no labelling, no allergen information, nothing."

Packing and selling sweets this way online has exactly the same labelling requirements as for a retail product, notes Barratt. "You would have to label what the ingredients are and the sell-by date and you'd need to keep a record of traceability. You're a producer. The fact you produce at home makes no difference."
Allergens should also be labelled on the packet, while for non pre-packaged food that is prepared fresh and sold for immediate consumption, allergen information should be made available before the purchase is concluded, as well as at the point of delivery.
Marketplace responsibility
There are calls too for the marketplaces themselves to better police people trading food via their platforms. "It's resource-intensive [regulating online sellers] so if we can try to tackle it upstream with the platform providers it would be easier," says the East Midlands EHO.

The UK's biggest marketplaces say they already have measures in place to do just that. An eBay spokeswoman says: "Sellers have to comply with any applicable law and regulation - regardless of the products they are selling. Our food policy provides clear guidelines on what is allowed and what is not on eBay. The vast majority of our sellers comply with the applicable laws and regulations as well as our policies."

A spokesman for Amazon says customer safety is its highest priority. "We monitor the products sold on our website for product safety concerns, and when appropriate, remove a product, [and] contact sellers, manufacturers and government agencies for additional information to take the necessary actions."

Facebook has a set of commerce policies that set out what can and cannot be sold. "These make clear that sellers are responsible for complying with all applicable laws and regulations," says a spokesman, "and we work with industry to identify and report things which shouldn't be on our site."
The question of whether online marketplaces should be considered food businesses, and therefore bear more direct responsibility, is set to be keenly contested. To date, companies have argued they are merely technology platforms. The FSA's Davis says only that "each scenario needs to be considered on its own merits in terms of determining whether or not the platform meets the definition of a food business as specified in law".

Barratt believes the platforms could do more by proactively flagging to traders the need to register with their local authority. Since being contacted by The Grocer, eBay has said it plans to add information about the registration requirement to its food safety policy.

Yet there remains a concern that without a major food safety incident to focus minds, the practice of buying and selling food via online marketplaces will continue largely unchecked. "It's going to be the anaphylactic shock that kills someone before this issue is taken seriously," Barratt predicts. It would be a scar on the reputation of the entire food sector if she is proved right.
Allergen information is often difficult to find online, and public health professionals are sceptical that information is being consistently provided. "In general people are just not allergen aware at all," says the northern EHO. "It's so easy for it to all go disastrously wrong."

The question regulators are grappling with is how to keep consumers safe without completely stymying the development of a growing online food economy. Mark Davis, head of delivery support at the FSA, admits that "the emergence of internet sales of food and the variety of forms it takes poses particular challenges [in terms of] official controls to ensure compliance".

Davis notes that food law places responsibility for producing food that is safe on the business itself, and also requires them to register with their local authority. The onus is on the FSA to ensure systems can pick up online sellers that may have fallen through the cracks.

The agency is in the process of introducing a new digital registration system under its Regulating Our Future programme, which Davis says will provide businesses with instant confirmation and a unique reference number, which can be used as evidence of registration. Yet without making it mandatory for businesses to display their reference number online, those on the front line of food safety enforcement believe digitisation will have little effect. "The people they can identify they can give reference numbers to," says Barratt. "It's the people we don't know about, who don't know they need to be registered, that will stay outside the scheme."
How easy is it to set up a food business online?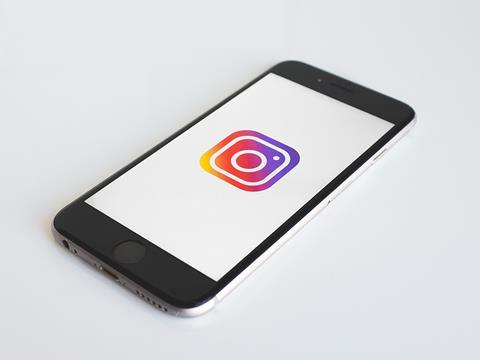 Social media has opened up a world of new opportunities for food business operators. Small brands can build a loyal, engaged customer base with little or no up-front investment, while big brands are increasingly using social platforms such as Facebook and Instagram as their primary advertising channels.
On a much smaller level, online marketplaces are giving individuals the chance to generate an income by turning their hobbies and passions into continuous, ­money-making ventures. It is this element of continuity that, in the eyes of enforcement officers, marks the transition from an occasional provider of food to a fully fledged food business operator.
Starting a food business online is straightforward enough: all you need is a social media or marketplace account and a production facility (a domestic kitchen will usually suffice) and away you go. But there is a key difference between selling an old bicycle on Facebook and selling a freshly prepared batch of samosas.
Food law requires that businesses must register with their local authority at least 28 days before trading or before the food operations start. Those that are already trading and have not registered need to do so as soon as possible, according to FSA guidance.
Online marketplaces make it quite clear that it is the seller's responsibility to adhere to relevant food laws, as well as the marketplace's own guidelines on what can and can't be sold. eBay, for example, permits most food and food-related items to be listed but not wild mushrooms, expired items or listings containing drug or medicinal claims.
Buyers, meanwhile, are often required to communicate with sellers directly via the platforms, making it difficult for enforcement officers to identify businesses and their trading addresses without straying into the territory of surveillance.
So while setting up online can be a doddle, policing the safety of food traded this way can be anything but.
How Just Eat is setting an example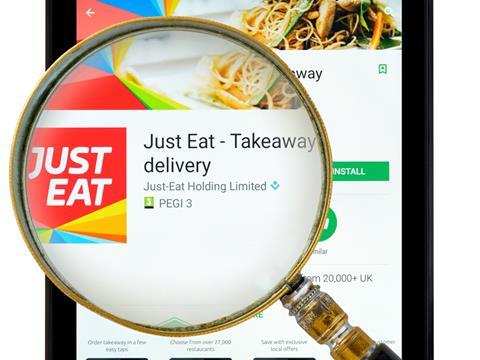 Just Eat knows only too well the challenges involved in acting as an intermediary between food sellers and online buyers. An investigation by BBC Inside Out East in February 2018 found evidence that a number of takeaways on its app were not registered with local authorities, while just last month a Panorama investigation found evidence of restaurants failing to disclose allergens.
As the largest and most high-profile food ordering platform, Just Eat is first in the line of fire when things go wrong with this still-nascent business model. However, food safety experts say the business is beginning to get its act together.
"When a restaurant wants to sign up to Just Eat, alongside a number of other documents, they must provide proof of their food business registration form or confirmation from the relevant local authority that the business is already registered," explains Seth Gulliver, food safety & compliance manager at Just Eat UK.
Currently, consumers click a link to the FSA's website to see how a restaurant is rated under the Food Hygiene Ratings Scheme. However, under new plans restaurants will have their rating next to their entry on the app and website.
One environmental health officer who works for a council in the north of England welcomes Just Eat's new policy. "Credit to Just Eat because it's giving businesses an incentive to register and get a decent food hygiene rating," he says.
On allergens, Gulliver is keen to stress that it is the restaurant's responsibility to ensure it provides accurate allergen information, but if a restaurant chooses to provide it on their menu it will be published on the Just Eat platform.
Advice to contact the restaurant with allergen questions is shown before an order is placed, and again on the order confirmation page.
As a pioneer of the emerging digital food economy, it's unlikely Just Eat has all the answers. But with food safety higher than ever on the public's agenda following recent scandals, it's at least starting to ask the right questions.