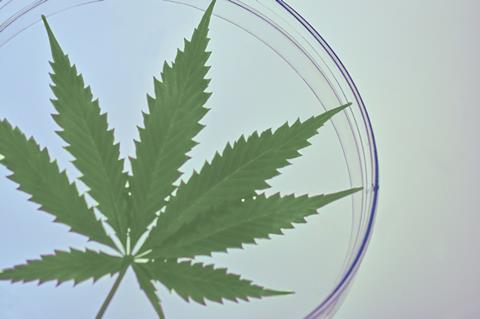 Eos Scientific is aiming to help fellow CBD suppliers achieve novel foods status by offering a "heavily discounted" testing service.
Aimed at SMEs, the new service would help them get their novel food applications to the FSA by 31 March 2021 – after which unauthorised CBD-infused food and drink will risk being removed from grocery shelves.
The industry's typical cost of testing a SKU was £500k, said Eos. "Large testers typically only have three to four [novel foods] jobs per year, hence the vast expense," claimed the business, which is charging between £40k and £100k for an "end-to-end regulatory service".
It covered "every aspect of the product, including the manufacturing process, the raw material processing and toxicology, the stability, the cannabinoid content, and overall safety". Details are built into a dossier, which is submitted to the FSA for approval. The process takes about 18 weeks, in line with the industry average.
Eos' prices vary depending on the complexity of the product, with liquids being easier to test than solid products. Additional ingredients such as caffeine and vitamins, which must be measured, also incur a higher charge.
In spite of its cut-price service, "Eos won't be making a loss on their service" the Essex company said.
In 2019, the Centre for Medicinal Cannabis membership body estimated the UK CBD market to be worth £300m and expected it to grow to £1bn by 2025.
This was followed in February this year by the news of the FSA's deadline. The agency's authorisation process is intended to ensure CBD products categorised as novel foods meet legal standards, including on safety and content. After 31 March 2021, only goods that have submitted a valid application will be allowed to remain on the market.
The change would likely result in "a massive shrinking in the number of brands selling edible or orally administered products" warned Eos CEO Simon Manthorpe. "The cost of a novel foods submission will be prohibitive for many companies, and we expect less than 100 brands to have made valid submissions by the deadline."
This would leave "huge gaps in terms of product choice for retailers and ultimately consumers" he added.