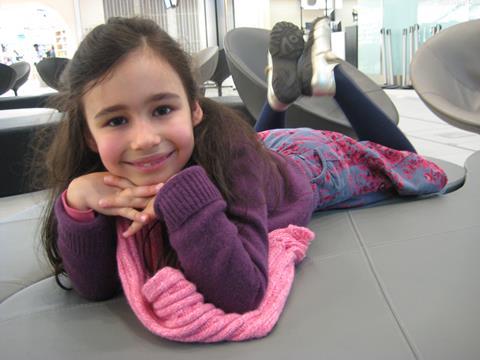 The launch of the £2.2m Natasha Clinical Trial this week is a major milestone for the three million people in the UK living with food allergies.
On a personal level, it marks the start of our vision to eradicate food allergies through medical research.
We know from our own painful experience the devastating impact food allergies can have on people's lives. Our daughter Natasha died aged 15 after eating a baguette that failed to list it contained sesame seeds baked into the dough – one of five foods that Natasha had been severely allergic to since she was a young child.
Following her death in 2016, we successfully campaigned for a change in the law – which came into force last October – to improve labelling of prepackaged food for direct sale, giving people with food allergies greater confidence in the food they eat.
But when we set up the Natasha Allergy Research Foundation in 2019 in memory of our daughter, our aim was to fund medical research to find solutions for increasing numbers of people with food allergies.
Shockingly, a recent study showed hospital admissions caused by food allergies have tripled over the last 20 years. Through research, we want to understand what is driving the huge global explosion in food allergies, find new treatments for people living with food allergies and ultimately eradicate food allergies.
It's an ambitious goal – but we believe it is possible.
Although the pain of losing Natasha never goes away, we take great comfort in knowing she would be hugely proud of this new trial in her name. Natasha was a very public-spirited young woman and was always trying to make a difference and help others. So finding new, accessible treatments for people with food allergies using everyday foods you can buy from your supermarket, as we hope the three-year trial will show, would be an amazing step forward.
The launch of this trial also marks the start of something momentous within the food sector. Food allergies are a food industry problem – and the industry is finally waking up to this. We are delighted that a consortium of food businesses – 16 major grocers, food-to-go businesses and food suppliers – are supporting our work with donations that will help fund this study.
Our research founding partners are: Greggs, Tesco, Just Eat, Co-op, Morrisons, KFC, Bakkavor, Sainsbury's, Bidfood, Costa Coffee, Elior UK, Burger King, Pret a Manger, Lidl, Leon, Cooplands and Uber Eats.
They are doing the right thing, taking their role as food producers seriously. All too often poor decisions, affecting generations, could have been averted with the gift of hindsight. By working together, we can make a real difference to people living with food allergies and their families.
As the evidence grows, we hope we can help come up with new solutions for people with food allergies, so they can live without fear that the food they're putting into their mouths could kill them.
We have real optimism that the food industry landscape is changing; food companies are becoming acutely aware that they don't want to be on the wrong side of this argument. That means leadership, rather than waiting to be regulated to take action.
To those food businesses who have not yet come on board, we would like to invite you to contact us and register your interest in funding our innovative science and education-led solutions, to once and for all consign food allergy to history.
It's about saving lives. It is about helping to protect the millions of people in the UK with food allergies from allergic reactions, which are unpredictable and can be life-threatening. Together we can do this.