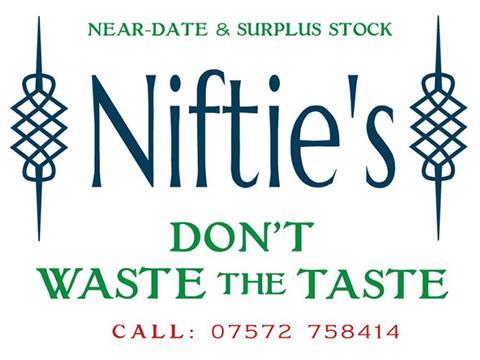 Food waste supermarket Niftie's has launched online home delivery.

The social enterprise retailer, which collects unwanted stock that would otherwise go to waste from suppliers and wholesalers, has opened an online shop at dontwastethetaste.co.uk.

Niftie's, which was launched to bridge the gap between food poverty and normality, sells a variable range of discontinued, short-dated or damaged products at an average price of 70p from its store in Dover.

Offering nationwide next-day delivery for £7, the new site features over 150 food, drink and household products and updates with new stock daily. Brands currently on sale include Heinz, Volvic, McVitie's, Booker's Euro Shopper and discontinued own-label stock from Tesco.

Since opening seven months ago, the retailer has redistributed over 25,000 products to more than 4,500 families and it now plans store openings in Brighton, Essex and Central London.

"We are the first 'social supermarket' in the country and we hope to become a major driving force in poverty reduction and food waste reduction," said founder Nathaniel Richards.