From brands repurposing food waste in their products, to those making a living out of preventing food waste becoming an issue in the first place, there are plenty of ways to reduce waste and create a sustainable and viable business.
Some 40% of all food produced is wasted and goes on to produce about 10% of all greenhouse gas emissions. It's why the UN has set a Sustainable Development Goal to halve global food waste by 2030.
To celebrate International Women's Day coinciding with Food Waste Action Week, we spoke to to some of the women working to reduce food waste in the supply chain and around the world to see what the industry can learn
Name: Mette Lykke
Business: Too Good To Go
Role: CEO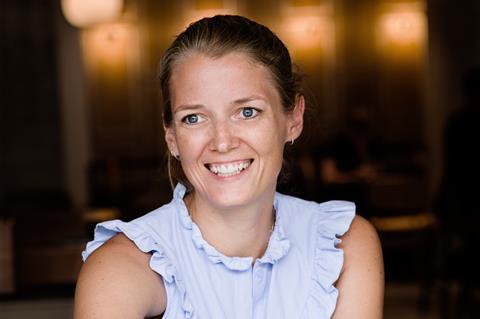 Since 2016, Too Good To Go has been working to reduce food waste and improve businesses' bottom lines. The app offers consumers to chance to purchase end-of-shelf-life goods from supermarkets, cafés, restaurants and independents, often for a significant discount.
"Globally, we have over 140,000 food businesses working with us to save their unsold food from going to waste," says Lykke. "In the UK specifically, we are working with over 20,000 partners including major players like Morrisons, Pret a Manger, Leon and Starbucks, as well as thousands more local independent businesses."
The UK is far from its only market. The app was founded by a group of entrepreneurs in Denmark in 2016, with Danish Lykke becoming one of its first investors and providing informal advice to the team before joining as CEO in 2017. She had previously worked for Under Armour after the clothing giant bought out her own startup, so it was a fairly natural step back into the startup world.
Under her leadership, the app has rolled out in 17 countries with a mandate to encourage sales food that would otherwise go to waste. It has sold 120 million of its bags of goodies, known as Magic Bags, to its more than 53 millions users since its launch, with each one weighing a kilogram on average. Mette says that makes for 300,000t of C02e emissions, equivalent to around 59,000 flights circumnavigating the globe.
Lykke was convinced by the team's research that food waste was a problem that could be reduced significantly, if not solved altogether.
"We believe any food business should have a strategy in place to reduce their food waste, and the tools to achieve this," she says.
"The data and insights we get from technology let us tackle the issue with a level of nuance – and on a scale – that was unprecedented until now. For example, 'smart bins' are photographing and weighing the contents of food bins in large-scale kitchens (think cruise ships and hotels) to help track exactly which foods, and how much of them, are going to waste. Domestic fridge cameras are keeping tabs on the freshness of our food to ensure we eat it on time. Meanwhile, forecasting tools are using AI to analyse the weather, the day of the week and special events, predicting café and restaurant demand more accurately than ever before."
However, to achieve zero food waste, she says, is the ultimate goal. This would require a "mindset shift that needs to happen en masse".
"Not only do we reject a lot of perfectly good food due to aesthetic reasons, we over-supply and over-purchase, and often don't store food optimally so it goes bad quickly," she adds. "The consequences of all this are devastating. If food waste were a country it would be the third biggest producer of greenhouse gases, surpassed only by the US and China."
For now, Lykke's main driver is increasing the impact of Too Good To Go by scaling up the app and working with different players throughout the supply chain.
"Food waste is a hugely time-sensitive issue and by 2025 we want to be able to clearly show the contribution we have made to the UN's ambitious objective of halving global food waste – and for this, we need to be truly global," she tells The Grocer. "Right now, we have an ambitious expansion plan mapped out which first focuses on becoming more of a presence in America and Europe, but expanding further afield is something we're always considering."
Name: Jessica Vieira
Company: Apeel
Role: Vice president, sustainability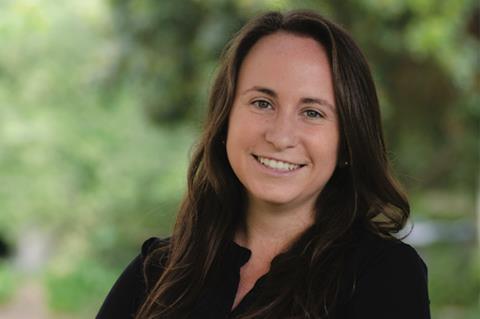 US-based tech Apeel has made a splash in the UK in recent weeks as Asda and Tesco announced their intention to begin employing the new technology in order to double the shelf life of fresh fruit. The company uses covering ingredients found in the peels or skins of fruit such as avocados, limes and cucumbers to act as an extra barrier to the fruit's own skin. This protective extra layer is both plant-based and biodegradable and slows the water loss and oxidation that causes produce to spoil, both negating the need for plastic packaging and making the goods last longer.
Jessica Vieira leads sustainability at Apeel, going above and beyond to ensure the business focused on reducing food waste considers sustainability in all areas. Viera holds two masters degrees, one in tech management, another in environmental sciences in addition to a PhD from the Bren School of Environmental Science & Management at the University of California Santa Barbara. They combine to form a role in which she uses data-driven analyses to quantify environmental savings and maximise Apeel's positive impacts related to climate change and food waste.
She is also proactive in the organisation's environmental and social governance, aiming to take the mission beyond huge corporations like Tesco and Asda into much smaller markets in smaller economies. "We apply this lifecycle thinking approach to understand and mitigate the environmental and social risks of our business and operations, as well as to identify Apeel's positive impact opportunities related to climate change, food waste, market access for small producers in emerging economies, and food security," she says.
"We want to make sure that everything involved in the generation of Apeel isn't offsetting the sustainability benefits the product creates.
"Sustainability itself is particularly interesting because you have to take a system-wide approach to decision making. Any decision has positive or negative effects somewhere else in the system. Because of this, science alone can't solve the problems. Instead, you have to work with groups in different sectors and policymakers across the world to have an effective sustainability strategy."
Before joining Apeel, Vieira worked on environmental sustainability at both The Dow Chemical Company and Apple, giving her a wealth of experience in mutlibillion-dollar companies to apply to working on sustainability within a business whose primary product is by nature sustainable. With an eye on waste minimisation, she says half the fun is finding interdisciplinary solutions to a wealth of problems.
Name: Anna Brightman
Company: Upcircle
Role: Co-founder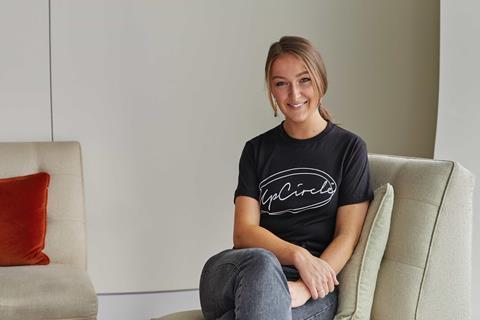 Anna Brightman is the creative and marketing brains behind beauty brand Upcircle – a play on the word 'upcycle' and the circular economy it aspires to. When the brand started life as an idea in 2015, Brightman was bouncing between jobs at Aldi and men's luxury goods brand Dunhill. Now she and co-founder Will Brightman employ eight staff at Upcircle, creating a range of skincare products made with ingredients that would have otherwise ended up in landifll.
"We repurpose more than 10 byproduct ingredients from varied industries, including the argan, tea, juice, date, olive and wood industries," she explains. "For example, water is often the first ingredient in skincare products. We upcycle residual fruit waters into several products within our range as an alternative to the environmentally costly mineral filtered water that's found in standard skincare products."
The result is more than 100kg of byproduct ingredients upcycled each day, including olive stones that make their way into its face masks and coffee that is used as a key ingredient in the brand's scrubs and oils.
It was coffee that initially sparked the concept of Upcircle. "I asked a local coffee shop what they did with their waste coffee and was shocked to hear that they were producing so much that they had to pay the council to have it removed and disposed of on landfill sites," says Brightman. "Throughout my teenage years I wanted to be a make-up artist so always had a keen interest in beauty and skincare. I knew that coffee had loads of great skincare benefits, so that was my lightbulb moment! We began our journey collecting coffee grounds from one coffee shop, we now collect from hundreds of coffee houses across London – our list is always growing."
Now the company has collected and repurposed more than 400 tonnes of coffee since launch, and expects that figure to more than double in the next five years. Meanwhile the concept has grown far beyond coffee grounds into helping individuals and businesses create something useful from the byproducts of their daily lives of commercial activities.
"We have businesses and individuals coming to us daily with their leftover natural ingredients asking if we can cook up a circular skincare solution. "I make X product, which leaves behind Y as a byproduct. Is there anything you can do with that?" We're always ready to take on the challenge," she says, seeing it as important that businesses are encouraged to do everything they can to reduce waste, even if the gold standard of being totally waste-free remains unattainable as she concedes it does for her company.
"As a brand we choose to use small amounts of plastic packaging in a couple of products within our range, as without them the products are not very easy to apply. However, as a brand we are certified Plastic Negative, meaning we remove more ocean-bound plastic than we create as a business by paying the wages of waste-workers in Goa, India who collect multi-layered-plastic from within 10km of Goa's coastline. We remove twice as much plastic from the environment as we create across our entire end-to-end operations, including both direct and indirect plastic."
Ultimately, Brightman considers using byproducts the way forward for more major companies. Above and beyond the environmental benefits, there are links to be formed between industries that wouldn't usually mix and lessons to learn from the interactions. It can only make businesses everywhere better prepared to take on the challenge food waste presents.