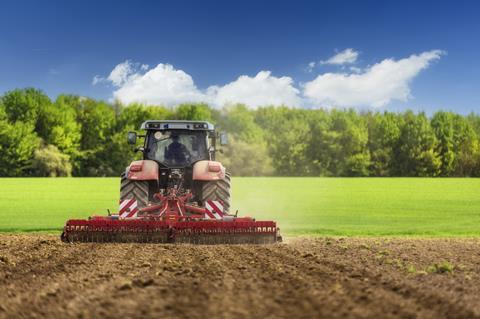 Production levels have declined by up to 20% in some UK crops in the face of low returns, The Grocer has learned.
Although harvests had improved this year, experts warned continued low returns and elevated input costs had resulted in production falling on 2022.
"Whilst the season has been kinder, the environment is still pretty hostile in terms of wanting to invest in this sort of business proposition," explained British Growers Association CEO Jack Ward.
"What is worrying is that we are seeing people drop out" as the many farmers in the next generation "don't want to work that hard for that little money", Ward added.
He pointed to potatoes as a particular casualty of the pressures. Production has dropped by nearly a million tonnes in a year – equating to around 20% of total potato output, according to government data – because growers have "just said 'we're not doing it'", Ward said.
The reports follow a decline in plantings last year. An NFU and Promar Report published in November revealed many growers had cut production by as much as 20%.
The ongoing cuts were backed up by Lee Stiles, secretary of the Lea Valley Growers Association. He reported another 10% of its members had left the industry this year, in addition to the 10% who left in 2022.
"Growers are voting with their feet," he said. "They're leaving because they're not prepared to risk this kind of financial outlay anymore, so, in five years' time, how many are we going to have left?"
And "once they've gone, they've gone and you've not just lost the infrastructure, you've lost all the knowledge that goes with it", Stiles added.
Labour is proving one of the key inflationary pressures for growers. In the case of berry growers, 50% of the costs of production are direct labour costs, said Nick Marston, chair of British Berry Growers.
Raspberries have the "highest direct labour content of all berries", he said – resulting in a decline of around 11% this year.
"One of the ways that [growers are] reducing it actually is to increase crop spacing, so that they still get the same number of hectares, they are putting fewer plants in there," he explained.
"That actually makes the raspberries quicker and therefore less expensive to pick but you don't get as many tonnes off your infrastructure."
Labour costs are also expected to rise, as chancellor Jeremy Hunt suggested last week at the Conservative party conference, which Ward said will likely have a "massive impact".
Another factor making things harder for growers is the rise in interest rates, which makes investment more challenging, Ward added. The current 8% rate is a "massive disincentive for spending an awful lot of money" which will likely decrease investment.
As previously reported by The Grocer, the top fruit sector is also under considerable pressure, and industry body British Apples & Pears announced last month that the average profitability of the UK's major apple growers had dropped by 133% over the past year.
"Apple growers are not receiving a fair return from supermarkets," said BAP executive chair Ali Capper. "This is putting the future of British apple growing at risk. It's a situation that must change and change quickly."