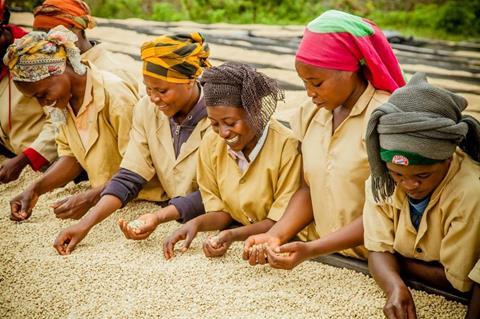 Agritech business Farmer Connect has secured $9m (£6.5m) funding to help in its mission to make agriculture supply chains sustainable.
The investment would be used to capitalise on demand for sustainable, inclusive and efficient agriculture supply chains that benefit farmers and consumers, the Switzerland-headquartered firm said.
Japanese general trading company Itochu Corporation led the funding round, with additional investors in Europe and North and South America, alongside founding partner Sucafina, a 'farm to roaster' coffee company.
The series A financing follows significant growth in 2020, which included a surge in revenues and a rapidly expanding roster of clients and industry partnerships, including Brazilian coffee co-operative Cooxupé, UCC Coffee, Beyers Koffie, and The JM Smucker Company.
Founded in 2019, Farmer Connect provides software to help smallholder farmers around the world connect digitally to the agriculture supply chain using blockchain technology and artificial intelligence. It also allows consumers to use an app to trace the origins and quality of the goods, as well as giving the option to financially support the producers.
Farmer Connect said its software helped farmers access financing and investment and also benefited traders, roasters, retailers and brands by streamlining the process for them to access sustainable produce through task automation, reporting and smart contracts.
CEO Michael Chrisment, a former Kraft Foods and Nestlé executive who joined in July 2020, added: "The agriculture supply chain is crying out for a data-led approach, and consumers want to be able to make informed decisions about the products they buy.
"Traceability has traditionally been highly challenging and fragmented, but technologies like blockchain bring all parties in the supply chain together, simplifying the exchange and tracking of information and payments, and enabling greater trust. This, in turn, empowers smallholder farmers, reduces inefficiencies for global enterprises, and informs people about how their products were produced."
Chrisment said there was "huge" demand in supply chains for traceability, ESG and SDG tracking, carbon footprint tracking and further task automation.
"This investment round will help us to scale rapidly to meet demand and fulfil our commitments to support industry transformation," he added.
The $9m funding will also support the continued development of new products and services, and the recruitment of sector-specialist commercial and customer success teams across the world in sectors that impact smallholder farmers, such as coffee, cocoa, tea, spices and fragrances.