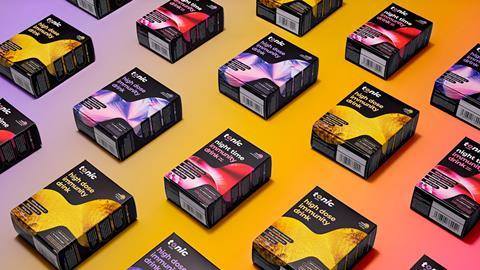 Natural vitamin start-up Tonic Health has smashed a £200k crowdfunding as it looks to kick-start growth in the US.
The brand – launched at the end of 2019 – experienced rapid growth as the coronavirus pandemic pushed consumers towards a focus on immunity-boosting products.
After securing a listing with Sainsbury's for its range of high-dose vitamin drinks following a trial on the retailer's Future Brands scheme, Tonic is now stocked in Boots, Holland & Barrett, WH Smith, Whole Foods and Ocado, as well as pharmacies, such as Victoria Health, Chemist Direct, Medicare.
It also expanded its product line-up in September last year to include a daily immunity effervescent tablet using natural ingredients such as reishi mushrooms and no added sugar or artificial sweeteners.
Tonic has so far raised more than £315k from almost 200 investors on the Seedrs platform and continues to overfund from its £200k target.
It follows a £600k private fundraising in 2020, which was backed by New Look founder Tom Singh, former Unilever president Diego Bevilacqu and All About Food founder Phil Lynas, who have all followed on in the latest round.
The funds will be used to support a DTC launch in the US, where it also hopes to secure retail listings, and fuel further growth in the UK. It is also planning to expand the range further with NPD targeted at the hay fever category.
Founder Sunna van Kampen said: "Reaching our [crowdfunding] target so quickly will enable us to begin investing in business growth after recently launching in the US and will enable us to start scaling the team for our exciting growth plans in 2022."