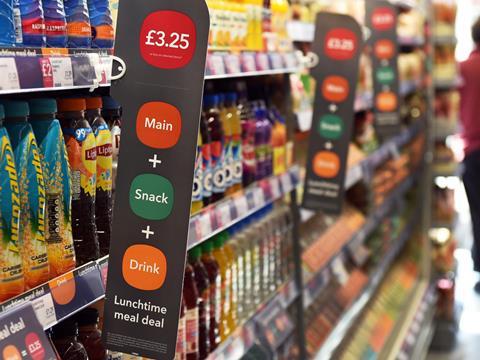 The BRC has launched a guide to help businesses navigate the looming HFSS promotions crackdown.
The ban of promotions in prominent locations such as aisle ends is due to come into force in October, despite the government delaying measures on multibuys by a year.
The consortium said it hoped the new guide would help promote better understanding of the products in scope of the crackdown, with widespread confusion reported among suppliers about which of their categories are affected.
It said the guidance went beyond that published by the DHSC in April, including additional examples of products in and out of scope of each one of the 13 categories affected, including soft drinks, savoury snacks, breakfast cereals and confectionery.
The guide also gives criteria to help companies work through a decision for more complex products.
Andrea Martinez-Inchausti, BRC deputy director of food policy, said: "This document will help retailers understand whether their food products are in the scope of the provisions of the regulations.
"Retailers hope all their suppliers will use this guidance when submitting information to them about their products. The BRC will be reviewing this document every few months, to make sure it addresses all product queries."