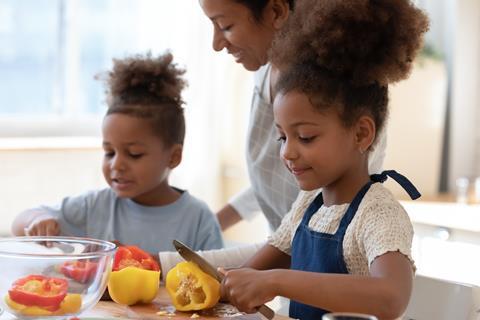 A challenge for the sector. Come out and speak an uncomfortable truth: some food products are too cheap and, to adapt a Henry Dimbleby phrase, some of them are making our society, planet and animals sick. In reality, cheap food isn't cheap – it just passes the costs on to others unfairly.
The National Food Strategy's recommendation of a salt and sugar tax faced a backlash from some food manufacturers, but should it have? The blame for growing waistlines and our obesogenic food environment should not be laid entirely at the door of major food brands. However, high fat, sugar and salt (HFSS) products have in effect been subsidised by taxpayers for decades via the growing cost borne by the NHS of treating diet-related ill health. This model is illogical and unfair. Food companies should instead treat the potential introduction of a new salt and sugar tax as the end of subsidies they have benefited from for decades.
I believe an 'unhealthy snack' tax – or even ultra-processed food tax – will be introduced in the UK at some point. As we shift towards people paying the true cost of food, the whole food sector must take greater responsibility for the impact of its products – 'polluter pays' type approaches, as is starting to happen with packaging. Measures could be introduced stage by stage, learning from the landfill tax escalator and the soft drinks industry levy.
If implemented, Dimbleby's proposed salt and sugar tax would drive some product reformulation, but in reality, it would raise some prices at the checkout. Doing that in isolation would hit the poorest hardest, rather than empowering people to switch to healthier options. To avoid having such a regressive impact, the government needs to also introduce other measures to empower everyone, particularly the marginalised: a properly functioning and humane benefits system, real living wages, affordable housing and measures to address racial injustice.
The National Food Strategy is about much more than one recommendation to help improve the nation's diet. It contains lots that food businesses can immediately get behind. The priority recommendation must be ensuring trade deals don't undercut UK standards, something many in UK food and farming strongly support. Some farming groups have backed the call for less and better meat, and many companies are already supporting the mandatory reporting recommendation.
The strategy presents a strong analysis of many food issues affecting England (and the UK). Of course it has its faults and gaps, but if organisations focus on these and undermine it, everyone misses the opportunities it presents. For aspects you disagree with, think hard about whether short-term opposition merely delays the inevitable, given the urgency of the hunger, health, biodiversity and climate crises.
Without vocal support from food and farming businesses, the National Food Strategy may wither on the vine. Now is the time for food business leaders who have long called for a level playing field to work with NGOs, farming groups and trade unions to publicly demand a strong government response.