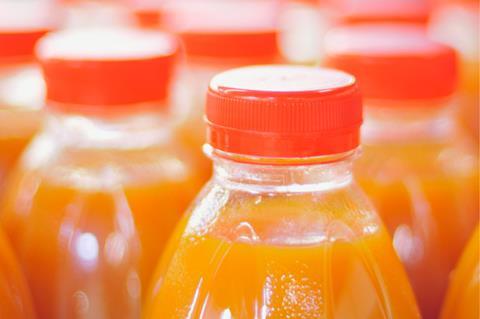 Local councils are calling on the government to be more transparent on how it is handling the distribution of funds raised by the Soft Drinks Industry Levy.
The Local Government Association has warned that without urgent action, local authorities will not be able to reach their childhood obesity targets.
In 2018, the government set out a strategy that aimed to halve childhood obesity and reduce the gap in obesity between children from the most and least deprived areas by 2030. Back then, 20.1% of 10 to 11-year-olds and 9.5% of four to five-year-olds were obese.
But according to LGA's projections, the numbers are set to grow by the 2030 deadline if current trends continue. It estimates that 40% of 10 to 11-year-olds and 25% of four to five-year-olds will be obese or overweight by then.
"As these stark new projections show, there is still much to do if we are to avoid today's obese children becoming tomorrow's obese adults," said David Fothergill, chairman of the LGA's Community Wellbeing Board.
"The government must work with councils and others to turbocharge the efforts to tackle this ticking health time-bomb."
One of the key elements of the government's anti-obesity strategy was the Soft Drinks Industry Levy, first introduced in 2016. The proceeds were set to be used to increase spending on PE in schools, after school clubs and breakfast clubs.
According to HMRC, the levy has brought in £1.2bn over four years. Some of the funding has gone towards primary schools' PE and sport premium schemes, though some has also been integrated into schools' core budgets according to House of Commons research.
Now the LGA – whose core membership is made up of 339 English councils and 22 Welsh councils – has claimed that the government has not been fully transparent about the allocation of that money, and that it has not produced evidence the investment has improved health outcomes among primary school pupils.
The group has called on the government to ensure levy funds are used to solely address childhood obesity – not just via school-run programmes but also via other council-run programmes, including "healthy eating programmes and active play and physical exercise schemes".
The LGA claimed that allowing the local director of public health to steer the funding to schemes in partnership with local schools, business and NHS, would help improve overall childhood obesity numbers.
It also said local authorities should have greater powers to tackle the clustering of existing takeaways and restricting junk food advertising.
"To effectively tackle obesity, councils need funding to provide targeted support to those who need it the most, including the restoration of funding for weight management programmes which was removed this year," said Fothergill.
"Investment in councils' public health services now will reap benefits for everyone longer-term and help improve the life chances of the next generation."
Read more:
The group said the upcoming Health Disparities White Paper, which is set to address several public health challenges that the recent National Food Strategy left out, was a "crucial moment" to "address the prevalence of and inequalities of obesity".
"Access to healthy, nutritious food is a huge challenge for families in our most disadvantaged communities, particularly amidst the ongoing rise in the cost of living."
Interim data on child obesity from the National Child Measurement Programme is set to be published next week. Meanwhile, health campaign groups have also called on the government to put its previous commitments to halve child obesity back "into action".
"Despite its aims to halve child obesity, this government has overseen an increase and now has only seven-and-a-half years to put its plans back on track," said Sustain deputy CEO Ben Reynolds.
"We are calling on the health secretary, Sajid Javid, to ensure his forthcoming Health Disparities White Paper digs out those previous commitments that have disappeared and put them into action, otherwise any chance of achieving its aim to halve child obesity will disappear."