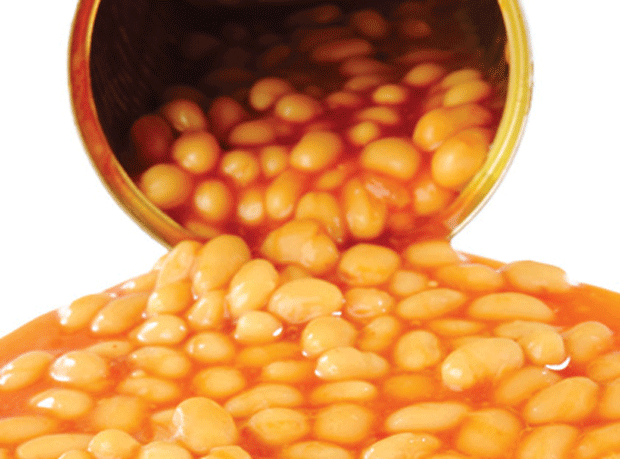 Sainsbury's is close to completing an 18-month project to reduce the salt content of its own label baked beans and tinned pasta.
Hailing a "reformulation milestone in helping customers live healthier lives", the retailer said its overhaul would be completed in August, having achieved a salt reduction equivalent to 14.6 tonnes per year.
As a result, all 31 of Sainsbury's baked beans and tinned pasta products will meet the 2017 Public Health England guidelines on salt reduction – which sets a maximum of 0.56g of salt per 100g for baked beans, 0.88g for canned pasta in sauce, and 0.73g for baked beans or pasta with accompaniments.
The improved lineup has also undergone sugar reduction, removing 59 tonnes annually – and it has been given a packaging update that sees more prominent health claims. By Sainsbury's Reduced Sugar & Salt Baked Beans now displays a 'Source of Protein' roundel on front of pack. Protein was the nutrient "most important for customers to understand", said Sainsbury's.
The completion of the project comes after the Sainsbury's announced a reformulation project on cereals earlier this year, removing more than 452 tonnes of sugar, 18 tonnes of satfat and 11 tonnes of salt from its own label range, while increasing overall grain content.
"Customers want to enjoy a healthy balanced diet and look to brands they trust – like Sainsbury's – to offer solutions," said Judith Batchelar, the supermarket's director of brand. "As one of the first signatories to the Responsibility Deal, we're committed to delivering healthier baskets to our customers."
Adding or removing ingredients and finding suitable replacements was "challenging", she added. "It's a significant area of investment, and represents a large portion of our product development work."
Sainsbury's had made "strong progress" in reducing sugar and salt across its own label portfolio and would continue to do so, said Batchelar. It would focus on "the products that are going to have the biggest impact in helping our customers live healthier lives".