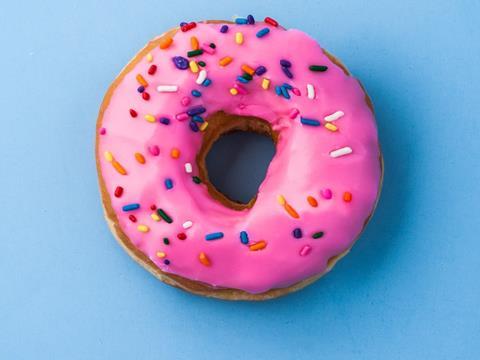 The UK food system is fatally flawed and contributing to a national health crisis, a new report claims today.
The analysis by the Food Foundation, backed by health groups and campaigners including Jamie Oliver and Hugh Fearnley-Whittingstall, claims to identify 10 findings which show the "broken" system is contributing to health inequalities and feeding the obesity epidemic.
Among findings in its report titled The Broken Plate, the thinktank finds that diabetes-related amputations have risen by 25% in the last eight years, only 14% of ready meals are meat-free and nearly half of the people who are employed in the food industry are low paid.
It also finds children in deprived communities are more than one centimetre shorter on average than children in wealthy communities by the time they reach age 11, that half of breakfast cereals marketed to children are high in sugar, and that childhood obesity rates in deprived areas are more than double compared with their wealthier counterparts.
The Broken Plate calls on the government to take urgent measures to reshape the food system so that healthy diets are affordable, appealing and convenient for all, including preventing the marketing of unhealthy food to children, supporting public health in the Agriculture Bill and encouraging the industry to create healthier products.
As part of the report, campaign groups Action on Sugar and Action on Salt analysed breakfast cereal products with packaging that may appeal to children, such as those with cartoons and bright colours. They found 49% of products surveyed still receive a red label for high sugar content per 100g – despite Public Health England's sugar reduction programme.
"The way to fight back is to make healthy food cool and accessible, particularly for young people," said Food Foundation executive director Anna Taylor.
"The problems with our food system are problems we can solve, but we need to work together and we need to start now.
"The evidence in The Broken Plate shows clearly that we are not all free to choose a healthy diet if we want to. Unhealthy options are more accessible, more abundant and three times more affordable: we have a system that is rigged against our ability to buy food that's good for us.
"The consequences for our health are devastating, and are felt most keenly by children and deprived households. There's no silver bullet for fixing our broken food system, but the change we so urgently need will be possible if industry and government take action now."
Action on Sugar chairman Professor Graham MacGregor added: "This survey shows that companies that make packaging for unhealthy products targeted at children are completely irresponsible. It is immoral that breakfast cereal companies can get away with it. It is time we made it easier for parents and only allow those cereals which carry a green label to be allowed to feature cartoons on packaging which may appeal to children."