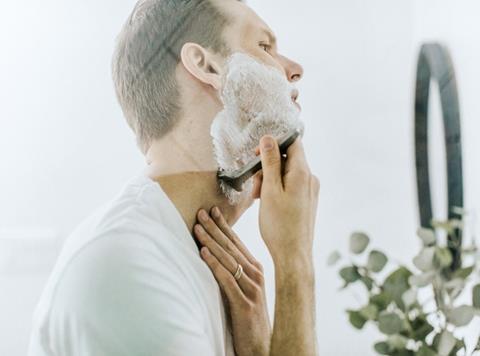 This week's category report, on toiletries & personal care, explores modern-day beauty and its effect on the market. As women increasingly ditch their razors in favour of a more natural look, what are men up to?
Show me a 20-year-old woman who hasn't overspent on a beautifully packaged moisturiser that did precisely the same job as the product sat next to it at half the price, and I'll show you a liar. From the latest Jo Malone perfume to Kate Moss' Rimmel lipstick range, women have been making personal care purchases based on the image of a product or brand since time immemorial – and it looks like the boys are catching up.
Male skincare as a category took a hit this year. Despite the world of fashion and celebrity currently teeming with men who look after themselves while retaining their masculinity – Idris Elba, Tom Hardy and Jeff Bridges spring to mind – all but two of the top 10 male skincare brands have declined in sales. Even David Beckham, the veritable godfather of male preening, saw his range lose £0.5m [Nielsen 52 w/e 9 September 2017].
There are two brands, however, that have bucked the trend. Bulldog and Rockface have both experienced significant sales growth, of 27.1% and 47.1% respectively. So what are they doing to succeed where the likes of L'Oréal Men Expert are failing? How are they achieving success in the midst of what many are calling 'The Death of the Metrosexuals'?
Undoubtedly, brand identity is key. Both companies have strong, overtly masculine brands, each designed to reassure customers they won't have to part with any man points when purchasing a deep cleanser. Both also display the brand name as the focal point on each product ('it's not moisturiser, it's BULLDOG moisturiser'). Rockface appeals to the explorers, the fitness fanatics and the athletes, promising to help men "conquer the elements". Conversely, Bulldog markets itself to the everyday 'man's man', with straightforward, no-nonsense packaging and the iconic British bulldog as a figurehead, which can't hurt in the current climate.
Placed next to leading male skincare giant Nivea Men, which suffered a loss of £2.2m this year, it's easy to see why the smaller, more premium brands are cleaning up. Nivea's packaging is simple and easy to understand but lacks style and originality, marketed instead towards 'functionality over fashion' consumers, numbers of which are dwindling. Another challenge for the larger companies lies in the duality of their ranges – both L'Oréal and Nivea's men skincare ranges are dwarfed by those of their female divisions. This association, and the resulting perception of femininity in both brands, would require a great deal of marketing and packaging efforts to overcome, which neither has achieved for their male products. Bulldog and Rockface don't cater for women, with a sole focus on male consumers that is as tangible as it is effective.
Male consumers are increasingly searching for personal care products that portray an image they can identify with – products that can be placed out proudly in the bathroom, silently declaring: "Yes, I moisturise, but I'm still a man". If the bigger brands in male skincare want to reclaim their customers, they need to tap that image, and start serving style as well as substance for the modern-day man.