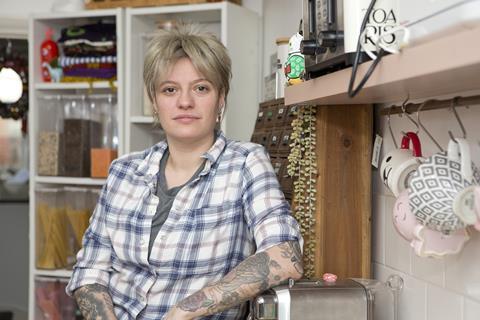 Inflation. It's always been a political issue. And food blogger Jack Monroe has fanned the flames, arguing in a viral Twitter post last week that official figures grossly underestimate the real cost of inflation to the poorest and most vulnerable households (while the middle classes get away scot-free).
Monroe's passionate and powerful tirade has seen her face plastered all over the media and resulted in over 10 million views for her Twitter thread.
She's right, isn't she? Inflation always hits the poorest hardest. But there's so much to unpack from just the 10 items she cited. First, without actually naming it, Asda doesn't come out of this well, as our forensic analysis of her shopping list shows.
One of the key points Monroe makes is that by delisting hundreds of items from its Smart Price range, the shopper is forced into a higher price bracket. The impact on her shopping list isn't quite as bad as the 123% figure Monroe suggests, but the 56% increase is not something to take comfort in. And looking at the results my advice to Jack is to shop around.
One of the reasons for Jack's higher figure is that she couldn't find Asda's 1kg pack of rice. So she picked the cheapest available option: a 500g pack for the same £1 price. At a punchy £2/kg the 344% increase this represented was used by Monroe as an example of the insidious effects of inflation. In actual fact, Asda does still sell a 1kg pack. And good news! It's only 162% more expensive! As to Asda's argument that some of the lost Smart Price lines aren't available in all its stores, or online, why ever not?
Of course, if you bulk buy, your groceries will always be cheaper. A four-pack of Asda's regular own-label baked beans works out at 25p per can. Not as cheap as the 22p Smart Price baked beans, but a saving of 7p per can. But if you're on the breadline you can't always dial out of inflation like that. Correction: you can if you visit a food bank. And this week Iceland MD Richard Walker claimed it was "losing customers to food banks". Can we really be surprised?
Read more:
To its credit, Iceland has reached out to Monroe. As has, er, Waitrose. But all the supermarkets should do so. And all the supermarkets are answerable. Not just Asda. Take Morrisons for example. In an FT interview last Saturday, Sir Terry Leahy claimed "supermarkets have learned how to compete with [the discounters]". I'm not so sure. Not in the context of rampant inflation. And the danger is his focus on paying down the interest on the £6bn of CD&R debt it's trying to raise will come at the expense of Morrisons' shoppers, who will vote with their feet. You only need to look at the recent performances of Morrisons in The Grocer 33, or in our analysis of Jack Monroe's basket for that matter, to see how this might play out if Morrisons isn't careful.
And how will shoppers feel as Tesco, Sainsbury's and M&S announce huge profit upgrades? How will shoppers feel that the Competition & Markets Authority has launched an enquiry into soaring fuel prices at the major mults? As I said at the time of CD&R's bid for Morrisons, the "supportive market environment" to which Leahy referred in the case for its acquisition surely included Asda's acquisition by the Issa Brothers, as they were not expected to compete with the same intensity as Asda under Walmart's ownership. Sure enough, in September, as fuel prices soared, the gap between diesel and petrol prices at the supermarkets vs the oil majors fell to its lowest level in years. And according to analysis by The Times last December, the margins petrol and diesel retailers are making has doubled since Asda was bought by the Issas, and is three times the level in 2019. So you can hardly blame the CMA for looking at this – though they might also want to look at their competition methodologies as well.
Supermarkets have done an amazing job of keeping price inflation in check in the past 60 years. Asda's cheapest loaf (58p) has gone up 18% (not 29% as Monroe claims) but you can still buy an 800g loaf of bread at Tesco for 36p, for example. That's the average price from 1981!
Monroe is also wrong to claim that in 10 years the price of an upmarket lasagne hasn't increased from its £7.50 price point. After several years of benign conditions, the lasagne in question, from Charlie Bigham, increased to £7.75 last year and is up another 50p to £8.25 this January, proving there's no conspiracy when it comes to pleasing the middle classes, as Monroe claims.
Inflation is affecting all food and drink. But clearly its effect differs depending on your circumstances. And while supermarkets are powerless to prevent inflation, how they pass it on, and where, has enormous repercussions. One thing is clear. Supermarkets that forget about their customers, especially the poorest and most vulnerable, will be feeling it – in their back pocket.
We're doing our bit to keep it real by no longer 'smoothing out' inflation across a 28-day period in our Grocer 33. The inflation figures you will now see are based on the spot price compared to a spot price the previous month/year.