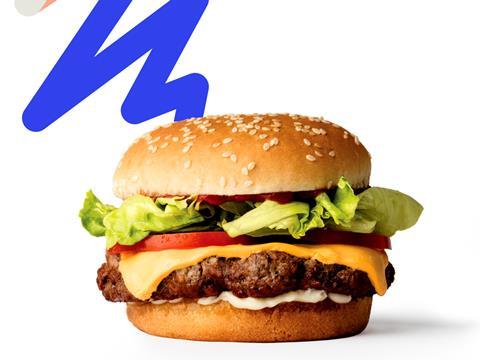 Trends come and go. The number of protein and coconut-based innovations has plummeted. We've passed peak popcorn. Alcopops are history, along with unicorns, vegetable yoghurts, in-store meal kits. And does anyone seriously eat goji berries, or edible insects, any more?

So what to make of the plant-based trend? Is it sustainable? We've seen a corn-ucopia of own-label innovation in this area since the start of the year, notably from Tesco, Sainsbury's and Waitrose, while the likes of Quorn, Alpro, Cauldron and Strong Roots continue to innovate and grow.

Now Nestlé, the world's largest food and drink company, wants a piece of the action. Its Garden Gourmet brand launches in Sainsbury's and Ocado next week. And while it lacks the animal magnetism of those luscious-looking plant-based burgers from Beyond Meat and the Impossible Burger (two launches that have yet to come to these shores, but around which the sense of anticipation and media hype is palpable), Nestlé's new range shows how serious plant-based is becoming.

Plus, these products are clearly targeting a different customer to the hyper-trendy disruptor brands. Nestlé is positioning some of its new lines as 'familiar swaps' - not the kind of language that suggests it's after the most adventurous of shoppers. And it cannily looks to take advantage of growing questions about the processed nature of some plant-based alternatives by promising 'ingredients you know' on the front of packs.

Crucially, they are also a valuable branded alternative in a plant-based market where a lot of innovation is own-label based, so I can also see them appealing to independents. Including vegetarian as well as vegan lines further widens the appeal.

As to the long-term prospects of plant-based, here are four simple reasons why I think it's not a fad: health, environment, ethics and science. This is a trend that responds to a range of consumer concerns and has some very clever people creating an extraordinary buzz. As investment grows, don't expect the plant-based trend to be going away any time soon.