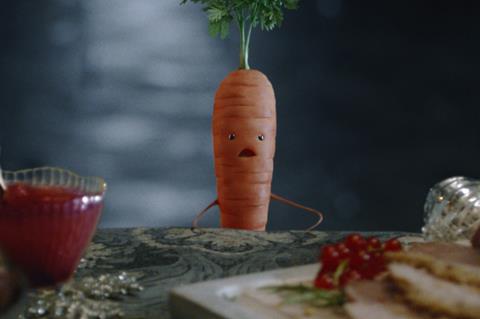 You have to hand it to Aldi. It's turned the humble carrot into a cultural icon. Yes, love him or loathe him, Kevin the Carrot this week entered the Museum of Brands, sitting improbably alongside Mickey Mouse and Paddington Bear in a temporary festive exhibit at the museum's 'Branding Hall' in Notting Hill.

It's a great publicity stunt but as much for the Museum of Brands as for Aldi (no money changed hands), because Kevin is a phenomenon: created for its Christmas ad in 2016 to bring some warmth to the Aldi brand, such has been its popularity that once again this year there have been queues of shoppers lining up outside its shops to buy the cuddly toy - with reports of fights in store - having also sold out within hours online.

This is the sort of publicity money isn't supposed to be able to buy but, combined with brilliant marketing vision and execution, it clearly has. Indeed, in November last year there were more searches for the term Kevin the Carrot than for Father Christmas. Crucially, whereas other brands try to reinvent the wheel every year, Aldi has built on the festive goodwill Kevin generates year in, year out.
But there's a deeper significance to Kevin the Carrot. For he's a symbol of Aldi's wider success. While the big four slugged it out for years promoting cheap (subsidised) booze, Aldi made fruit & veg the central plank of its value message. And it's been so successful Aldi sells more fresh produce than Morrisons - overindexing on carrots among others - and has also just overtaken Sainsbury's on meat sales.

The irony of Kevin's starring role at the Museum of Brands is that Aldi is better known for copying brands - but he's also a reminder that Aldi is a powerhouse brand to rival anything fmcg can muster. Kevin is its cuddly embodiment.

Warming to its theme, the museum warned visitors this week to hurry along to see Kevin in his glass case - "because when he's gone he's gone". Perhaps. Aldi's staying power, and the enduring appeal of Kevin, is another matter. It will certainly take a brave marketing director to drop the cuddly carrot come Christmas 2020.