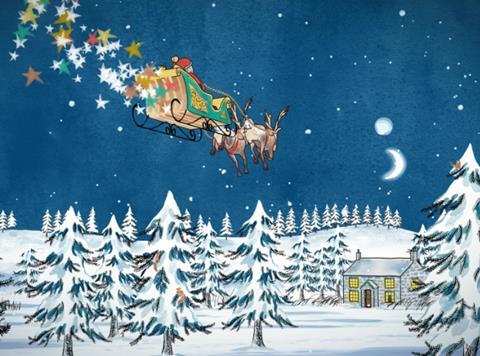 Bettys & Taylors of Harrogate, owner of Yorkshire Tea, will today air the first-ever TV ad for its Bettys brand.
During the break in tonight's episode of Emmerdale (10 October), Betty's will launch Enchanted Forest, a Yuletide-themed animation featuring Santa and woodland characters Freddie the Fox, Sophie the Squirrel and Harry the Hedgehog. Teasers have been running on YouTube.
It comes in response to a key customer perception of Bettys as "a magical, enchanting place – especially at Christmas" said the 98-year-old brand.
Focusing on Bettys' chocolate lines, the clip by York-based studio Into Mania is based on the illustrations of York artist and frequent Bettys collaborator Emily Sutton, who has created illustrations for the brand's festive packaging and marketing material.
Christmas was "a hugely special time of year" for Bettys, said its marketing director, Martin Burke. "It's when our artisan bakers, chocolatiers and confectioners really get to pull out all the stops. We've worked with a range of wonderfully creative people to make this little film, and we really hope it will help get people into the festive spirit."
Bettys began in 1919 as a tearoom in Harrogate. It now has six outlets across Yorkshire, as well as a range of premium hot beverages, bakery and confectionery aimed at gifting.