Supermarkets are no longer just about food. With some of the best customer data at their fingertips, they want to sell you advertising too
Supermarkets are retailers, right? Sure, the product mix has evolved: from food and drink, to clothing, electronics, even jacuzzis have featured in their growing out-of-town estates. It worked well.
In 2022, those days are over. Retail may still be the name of the game, but many of the world's largest supermarkets are now looking further afield in search of alternative revenue streams. And one thing in particular is catching their eye: advertising.
It's a trend that started in the US, where nine of the top 10 largest retailers have started their own media networks within the past couple of years. The biggest – Walmart Connect – collected $2.1bn in revenue in the year to February and is now aiming to be one of America's top 10 ad businesses in the next five years.
UK supermarkets and retailers are fast waking up to the opportunity and are keen to take a slice themselves. In October, Sainsbury's chief marketing officer Mark Given referred to advertising as "the hidden profit stream for many big retailers", in an outlook shared far and wide across the industry. In January, Tesco CEO Ken Murphy said advertising could be a "significant contributor over time" to its revenue.
The consensus is the US trend will take root on these shores. "Retail media networks are booming in the US and we're seeing the UK fast following suit," says Sam Knights, CEO of Shopper Media Group, which owns Threefold, the media group partner agency for Co-op, Deliveroo and Boots.
$100bn
Estimated value of the global retail media market by the end of 2022 [Boston Consulting Group]
To many, it may seem to be an odd trend, but in the past 12 months or so "a few planets have aligned to make brands take this more seriously," says Marc Warburton, founder and CEO of Daedal, a digital commerce consultancy.
The pandemic was the primary factor. Not only did it result in a boom in online shopping, but supermarkets suddenly became one of the only effective ways to reach shoppers away from home. "For retail media, this environment was the veritable perfect storm," says Matt Robbins, client director at Dunnhumby, Tesco's media group partner.
In light of this, supermarkets have stepped up advertising opportunities from trolley panels, shelf barkers and blinkers to maximise their most valuable asset: first party data. The information they collect directly from customers gives them the ability to target very granular demographics based on their buying habits – which is a powerful proposition.
Take dishwasher tablets, for example. If a brand was to spend on TV advertising, it couldn't target dishwasher owners – and the ad would be irrelevant to half the population who don't own one.
But using EPoS and loyalty data, supermarkets can deduce which 50% of customers should see dishwasher tablets in their online shopping ads and which should see washing-up liquid. This can be even more powerful for niche segments like nappies, only relevant to parents of young children.
136%
increase in active advertisers on Walmart's platform
For brands, this becomes yet more attractive thanks to the retailers' unique ability to know how many – and which segments – of this audience actually went on to purchase the advertised product.
"They have the most valuable data asset: intention-based consumer behaviour data," says Amin Mrini, VP of WARC digital commerce, pointing to the closed-loop attribution that allows brands to track who has bought their products following ads. Brands can then optimise messaging in real time, and keep track of every pound spent on media platforms.
James Chandler, CMO at IAB UK, also stresses retailers "provide a highly attractive environment" for advertisers due to their ability to measure sales impact.
Cookiepocalypse
There's another major driver of the rise of retail media: the upcoming 'cookiepocalypse'. The phrase refers to the planned phasing-out of third party cookies (the tiny bits of code that track users from site to site).
These third-party cookies have proved an incredibly powerful tool for advertisers, allowing them to build a more complete picture of the consumer. For example, if someone has previously been searching for birthday cards, they are able to advertise cake on a website.
But that will all come to an end in 2023, when Google Chrome is due to phase out third party cookies. While browsers like Firefox and Safari have already made the move, Google's departure is the final nail in the cookie coffin, given that it has global 65% browser share. Criteo CEO Megan Clarken calls it "the real Y2K for marketers and media owners by completely disrupting the fundamentals of the online ecosystem".
This means retailers will be some of the most data-rich publishers out there, says Jessica Chapplow, head of e-commerce at Havas Market. "They are in a prime position to capitalise on the trend of marketers wanting to have highly relevant data to target consumers in a highly relevant environment."
55%
of EMEA marketers say they are planning on increasing spend on retail websites and apps over the next 12 months [Criteo]
If supermarkets can make the most of that position, the rewards could be immense. While typical retailer margin on food and drink products averages at less than 5%, margins can be as high as 80% on media advertising, according to Boston Consulting Group.
Retailers are therefore sitting on a possible gold mine. A gold mine worth £2bn by 2024 if Goldman Sachs' forecast of the UK grocery retail media market value is to be believed.
WARC's Mrini believes there is ample opportunity to build revenues to high levels. "Unlike in-store retail media, digital advertising is much easier to scale, and is a potentially profitable enterprise for those that do it well," he explains.
But, like all areas of their operations, supermarkets are facing competition from upstarts. Rapid grocers are also turning to media sales as they seek a path to profitability, with Zapp and Gopuff having both launched their own media services in recent months.
Zapp Media Services offers a "full-service advertising platform" that includes campaign planning, creative development and execution. It enables brands to create co-marketing campaigns across Zapp's channels such as its app and social media, as well as to launch external ad campaigns. This could include Zapp exclusive product launches, product trials or targeted sampling, says Steve O'Hear, Zapp VP of strategy.
$2.1bn
Walmart Connect ad revenue in 2021
The advantage of rapid grocery media is an "incredibly fast customer feedback loop between on-boarding a new campaign to seeing how a new product or brand is resonating with our 'want it now' customers," O'Hear tells The Grocer.
Yet the sheer number of these retail media operations could prove one hurdle in unleashing its full commercial potential. Currently, brands have to deal with each one of these retailer media groups separately.
"The fast-moving and nascent state of the market means that many retail media offerings are built in isolation. This hampers interoperability as factors like measurement, lookback windows and ad units are not currently comparable," explains Chandler.
"Similarly, budget pools are still fragmented and more co-ordination is required. This requires concerted efforts and education between retailers, agencies, tech partners and brands," he adds.
For brands, it means there is a present danger of "retail media overload" says Mrini. "Increased fragmentation means too many platforms to manage, and difficult choices on resources and which retail media network to select and prioritise."
With new retailer media groups popping up regularly that could potentially get even worse. So after this "launch and build phase" Chandler predicts "a consolidation phase will begin to make retailer offerings interoperable".
If retail media groups are able to offer brands this simplified model, they could be at significant advantage. A late 2021 study by market research company Forrester commissioned by Criteo found more than half of marketers work through six or more retail media partners to buy media.
"This clunky media buying landscape leaves marketers struggling to measure effectiveness across partners and frustrated with the amount of resource it takes to manage media campaigns," says Forrester.
£6.60
return on £1 ad spend with Tesco Media vs £3.80 on other channels [Dunnhumby]
But the main limiting factor – at least for now – is attitudes towards retail media. These attitudes are a "major stumbling block", says Daedal's Warburton. He cites challenges in "changing the internal perception of using retail media effectively in the marketing mix".
"Bear in mind as well that for many businesses this is all still very new, and most CPG companies aren't the fastest to change, despite what they may tell people – a lot of folk still hide behind the 'we've always done it like this, prove to me it works' type stock answer when in actual fact they might just be a bit scared and out of their comfort zone," Warburton adds.
Matt Robbins, client director at Dunnhumby, Tesco's media group partner, concedes there is a "perception that it is something for the shopper marketing teams that face into each individual retailer".
"But slowly and surely it is becoming more recognised and used by national marketing or brand teams and media agencies," he points out.
And with retail media's advantages plain to see – and at lower cost than other channels – it will be impossible for even the fustiest brands to ignore much longer.
The key retailer media groups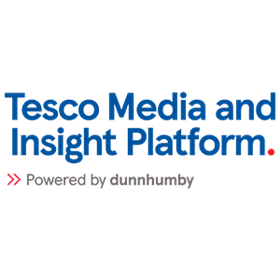 Tesco
In November, Tesco launched Tesco Media and Insight, powered by Dunnhumby. It says the new platform will "help suppliers and agencies engage more effectively with customers and understand their evolving needs". The combination of Tesco Clubcard – used by more than 20 million households in the UK – with its nearly seven million regular app users, and Dunnhumby's analytical expertise, "creates a powerful digital capability", it says.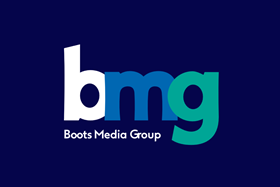 Boots
Boots partnered with commerce marketing firm Threefold on its service, which gives brands the opportunity to tap the seven million active members of Boots' Advantage Card loyalty scheme. They can also deliver campaigns in-store, across the retailer's digital platforms, and on social media.
"By unlocking the power of our first-party data and giving access to our marketing channels to brands, we can help accelerate ROI," says Pete Markey, chief marketing officer of Boots UK.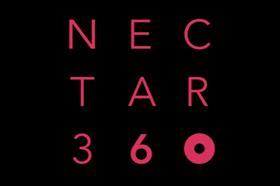 Nectar 360
Nectar 360 was born in 2020, when the Sainsbury's loyalty scheme merged with B2B marketing agency i2C. The expanded operation offers insights to brands and data-driven marketing services to the scheme's 400 business partners. As well as in-store campaigns, Nectar 360 offers personalised rewards for its 19 million members and targeted social media campaigns. It has big partners on board such as British Airways, Esso and eBay.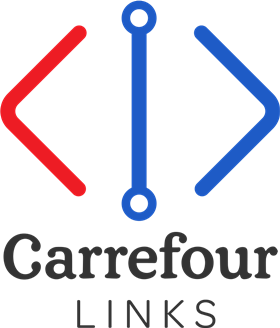 Carrefour
The French supermarket giant marked its new data and retail media strategy last summer with the launch of the Carrefour Links platform. The retailer says it helps brands "measure their end-to-end marketing campaigns, from the ad through to the in-store transaction". That's made possible by focusing on the"four Cs": capture, convert, converse, and comprehend. Like rival offers, it was developed with partners, including Criteo, Google, and LiveRamp for data collaboration and analytics.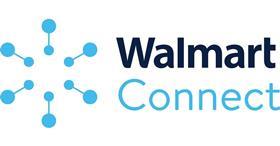 Walmart
Last year the US supermarket giant unveiled an "expanded vision and new name" for its media business: Walmart Connect. "Walmart has always connected customers and the great brands they love, and now we have the ability to offer an easy-to-use platform to enhance those connections at scale," says its chief customer officer, Janey Whiteside. Given Walmart serves more than 90% of US households, and can draw data from 150 million weekly shoppers, that scale is significant.