M&S Food aims to grow its market share by one percentage point, to about 4.5%. But could new stores, Ocado and 'trusted value' take it further?
M&S is on course to re-enter the FTSE 100 in September, four years after its demotion, according to an update this week from index compiler FTSE Russell.
Shares surged to a near four-year high as it upgraded earnings expectations in an unscheduled trading update last week. Like-for-like food sales were up over 11% in the first 19 weeks of M&S's financial year, to 12 August, underlining why M&S was voted Grocer of the Year (for the first time) at The Gold Awards this summer.
At the July AGM, CEO Stuart Machin said the plan for food was to add a percentage point to M&S's now 3.4% grocery market share (over £2.5bn in extra sales) over the next five years.
But where will the growth come from? And how big could it get? The first growth engine is its 'store renewal' programme. Alongside closures and relocations of weaker sites in its estate, M&S has been opening 'bigger and better' branches – with the efficiency of a supermarket, but the theatre, freshness and fun of a fresh market as it likes to say – since 2019. The pipeline for the year ahead will see 10 new food stores and eight more full-line stores, including "flagship" properties in Liverpool, Leeds, Manchester, Birmingham and Thurrock. By April 2026, Machin wants full-line store numbers to fall from the current 247 (in January) to 180 – but "higher quality, higher productivity" ones – while adding over 100 M&S Simply Food sites, taking the number from 316 to 420.
Graham Barr, head of occupier retail at CBRE, says: "Experience-led stores are now a must for heightened consumer engagement and this is reflected in M&S's store strategy."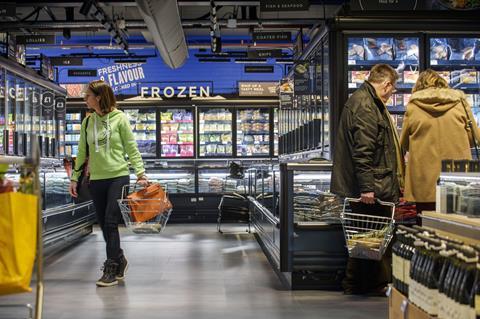 Makeovers
The second and equally important part of the programme has seen M&S take existing full-line stores and turn more space over from clothing to food. The Foodhall in its full-line London Colney store is 18,000 sq ft – the largest to date when it opened after renewal treatment in December last year – while Machin puts the upper limit at 25,000 sq ft.
It has enabled "a material broadening of the range to allow a full assortment", says Shore Capital analyst Clive Black. It has made M&S "a place where you trolley shop as well as basket shop", adds Black, facilitating bigger volumes.
Jonathan Pritchard, retail analyst at investment bank Peel Hunt, says: "Go to a store like Colney or Stevenage and you might be doing 70% or 80% of your weekly shop there."
Meanwhile, across the estate, like-for-likes will be boosted by quality and value perception, says Pritchard. "In a two- or three-year era where input costs have increased, a lot of retailers have perhaps been re-engineering the product to keep prices down for customers," he says.
"Marks has actually been going the other way in that it's trying to upgrade the quality of the product and also hold prices." Some 1,000 more lines are due to be upgraded this year, of a total 6,000, according to a Peel Hunt market update.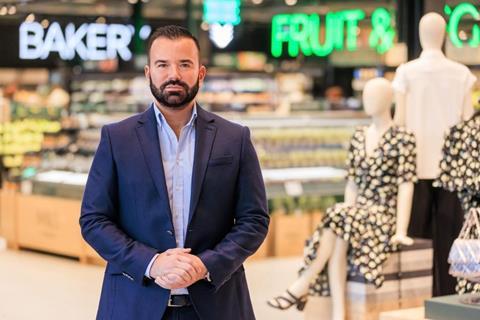 M&S has also been loudly beating the quality drum to consumers with its 'Farm to Foodhall' TV ads, fronted by celebrity chef Tom Kerridge, the latest of which aired this week.
Neither will shoppers have missed the push on prices, thanks to the Remarksable Value campaign, spanning swathes of popular grocery lines since 2019. M&S's latest trading update credited sharpening prices on over 80 Remarksable Value lines – along with investment in quality – for driving like-for-likes.
"Remarksable Value has materially improved M&S's price perception," says Black.
Pritchard notes the "mental arithmetic" of holding value while improving quality points to an impact on margin, which is already a slim 3.5%, according to Machin.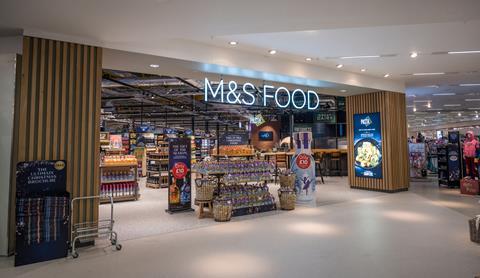 However, "if you get volume increase alongside that, then your gross profit pool can grow, and with an infinitely more satisfied customer," adds Pritchard.
Shoppers are likely also more satisfied with M&S's availability levels. The retailer has been working on a supply chain optimisation programme called Vangarde since 2020, and last year acquired logistics provider Gist to help further enhance it.
"M&S struggled with consistent availability for some time but in the last two or three years that's really come through, so it's now a more trustworthy shop," says Black.
Using more shelf-ready packaging has also boosted availability thanks to speed of replenishment.
Ocado Retail
The final part in Machin's growth equation is Ocado Retail. M&S suffered a £29.5m loss in its last financial year for its share in the joint venture and analysts expect it to make a loss again this year.
"Ocado Retail has significant underutilised capacity but has seen revenue decline recently and its market share has gone back to about 1.7% from 2.0% at the peak in 2021," notes Moody's senior VP Roberto Pozzi.
The joint venture has been grappling with availability of M&S products on Ocado, poor value perceptions and a lack of joined-up marketing. "There have been occasions with Ocado vans [where] I've talked to Hannah [Gibson, Ocado Retail CEO] and said can we have M&S a bit more prominent?" Machin said at the AGM.
However, analysts believe M&S will take full control of Ocado Retail by buying the other half. Moody's forecasts M&S will "start fully consolidating Ocado Retail sometime after August 2024". That will affect "M&S' credit quality given ORL's historically weak operating performance and the challenges in managing the joint venture", Moody's adds.
But it will also better enable M&S to overcome those challenges. "When decisions have to go through one board rather than two, it will by definition be quicker," says one analyst.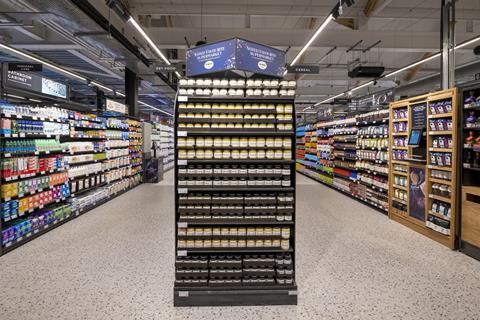 Even without this, however, "the 4.5% [market share] is eminently achievable", believes Pritchard.
And with full control of Ocado Retail it could go much further, says Black. "If they consolidate Ocado, that would be about another 1.5% market share," he says. Together with the organic growth, over the next few years one could see M&S's market share sitting at 6% rather than 3.5%," he adds.
As M&S chairman Archie Norman noted at the AGM, however, it is not necessarily an "open road ahead, because it's very competitive market".
A challenge could come from Waitrose, which has so far been making things easy by "handing them their shoppers", says Savvy Marketing CEO Catherine Shuttleworth.
Pritchard also believes "a resurgent Waitrose would make life difficult".
But open road or not, more than five years after Steve Rowe set out a long-term M&S transformation plan, the full rewards may only just be emerging.