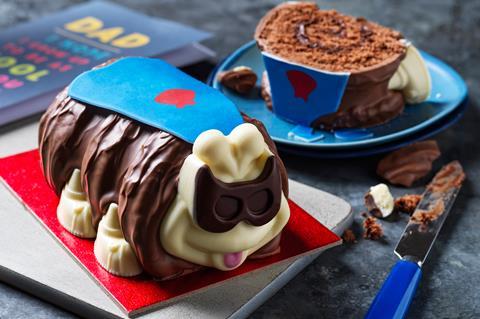 M&S has launched a new version of its iconic Colin the Caterpillar cake to honour dads across the country.
The 'My Hero Colin' Father's Day edition sees the original chocolate cake revamped to look like a superhero – cape and all. At half the size of its original counterpart, the heroic sponge cake retails at £5.
My Hero Colin comes complete with a chocolate mask and an edible blue cape, joining an array of previous seasonal caterpillar cakes, including a spooky Halloween version and the classic Valentine's Day Connie.
The limited-edition cake is made with M&S's signature chocolate sponge and milk chocolate and buttercream filling, while Colin's face is made of white chocolate.
In addition, the retailer has also launched a few other Colin-themed products, including the ready-to-bake kit Colin Cookie Dough, Colin sprinkles and Colin flavoured gums.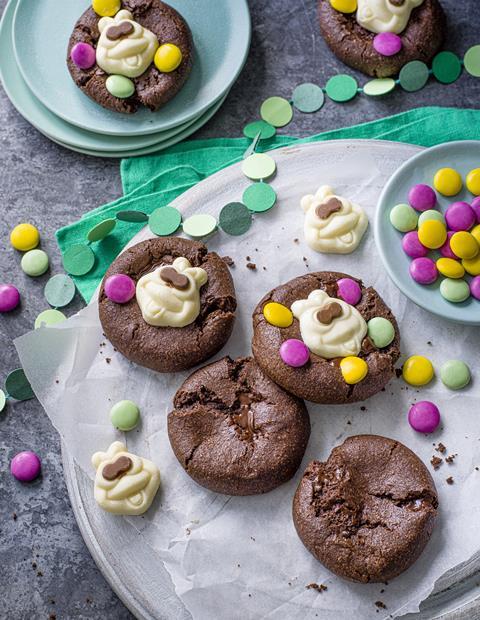 Read more: M&S will have to fight hard to keep Cuthbert the Caterpillar locked up
Originally launched in 1990, Colin the Caterpillar is a birthday staple in many homes across the UK. Earlier this year, it was also at the epicentre of a so-called "caterpillar cake war" after M&S filed a legal complaint against discounter rival Aldi for its own caterpillar cake version, Cuthbert, claiming it infringed intellectual property rights.
Last month, Aldi announced it was bringing back Cuthbert the Caterpillar – albeit with a slightly different face.