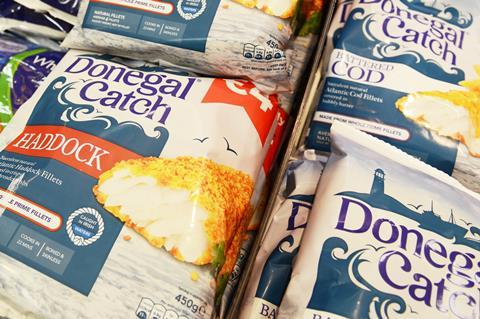 2 Sisters Food Group owner Boparan Holdings has completed the sale of its Irish frozen foods business Green Isle Foods and Donegal Catch to a consortium of Ireland-based investors.
The business – which has been the subject of sale rumours for more than a year – represents the latest part of Boparan president Ranjit Singh's empire to be divested as it focuses on its core poultry assets.
The two brands specialise in frozen chips, veg and fish, while 106 staff are employed at two sites in County Sligo and County Kildare. They were acquired by a group headed by experienced food industry executive Maurice Hickey and includes the Ireland Strategic Investment Fund, Ireland's sovereign wealth fund.
Hickey was CEO of snack manufacturer and Tayto owner Largo Foods for 11 years before stepping down in 2018.
The sale follows the offloading of 2 Sisters' red meat arm to Irish meat producer Kepak Group last July, followed by the sale of its sandwich business to Samworth Brothers in November. It has also sold the Goodfella's pizza brand to Nomad Foods and closed its Five Star Fish subsidiary in the past year-and-a-half, while the possible sale of the Fox's biscuit brand has long been rumoured.
There had been a number of potential buyers for the Green Isle and Donegal Catch brands said Singh. "But as we always make clear, any sale has to be at the right time, with the right buyer, and it had to be a deal that fitted with our long-term strategy," he added.
"This transaction ticks all these boxes, and will help further simplify our business, enabling us to focus on our core and further strengthen our balance sheet."
The two brands would operate under the Green Isle Foods banner and seek to grow and develop in Ireland, while also developing "new European markets", said the Ireland Strategic Investment Fund.
"We are very excited about the opportunity presented by the Green Isle Foods business. It comprises quality brands with excellent market positions and offers a strong platform for growth," said Hickey.