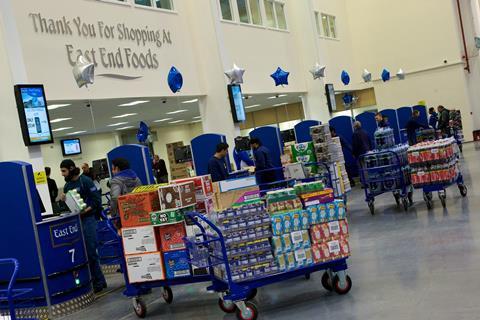 Growth in sales and profits at East End Foods accelerated in the run-up to its acquisition by private equity house Exponent, newly filed accounts have showed.

Turnover at the specialist Asian food wholesaler, which was set up by the Wouhra brothers in 1972, rose 7.2% to £205.2m in the year ended 30 April 2019. It is an improvement on the 3.2% growth registered in the 2017-18 financial year.

East End also improved its net margins from 3.8% to 6.1% during the year, with distribution costs and administrative expenses remaining the same as the previous year, despite the sales hike.

Pre-tax profits soared by 72% as a result to £15.3m, while operating profits were £15.1m, compared with £9.2m in the prior year.

Directors said in the accounts filed at Companies House this week that they expected growth to continue at the business.

"The directors aim to maintain management policies which have resulted in the company's substantial growth in recent years," the report added. "They consider the growth to continue through greater efficiency and new product development."

Private equity firm Exponent acquired East End Foods in September, with several members of the founding Wouhra family continuing to run the business. The deal followed the acquisition of another Asian food wholesaler, TRS, by Exponent in June.

The Grocer reported at the time that the purchase of TRS was tipped to be the first of a series of similar acquisitions as it looked to consolidate the 'ethnic foods' wholesale sector.

East End produces a 1,250-strong range of foods, including rice, pulses, spices, flours, ghee, Indian bakery, sauces and pastes, which are sold under the East End brand throughout the UK.