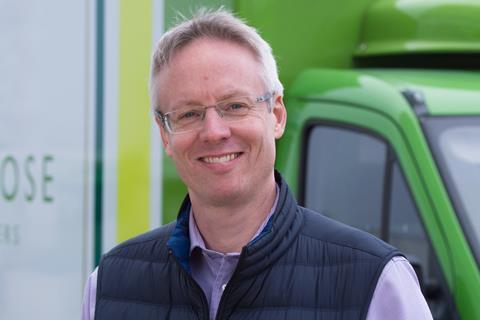 Departing Waitrose digital director Ben Stimson has landed a role at NHS Test and Trace.
Stimson will start as chief customer officer at the government's coronavirus contact tracing body when he leaves the supermarket after a decade later this month.
He will join as the NHS launches a second iteration of the tracking app across England and Wales on 24 September.
Stimson told The Grocer his new job was an "incredibly important role and challenge".
The original Test and Trace app was trialled on the Isle of Wight and the London Borough of Newham but was deemed unsuccessful after significant flaws were discovered in its design. The government has since said it would use code from Apple and Google to rebuild it.
From later this month, people in England and Wales will be required to check in on entry to pubs, restaurants, hairdressers and cinemas with their phone, instead of filling out a check-in book. Businesses have been urged to display downloadable posters that feature QR codes, which register a customer's arrival when scanned.
The data will remain on a user's phone for 21 days. If an outbreak is identified at a location they've visited they'll be sent "an alert with advice on what to do based on the level of risk".
In August, health minister Matt Hancock announced NHS Test and Trace would became part of a new body, the National Institute for Health Protection, which will replace Public Health England.
It is understood Stimson will report to interim executive chair of the new organisation Dido Harding. Harding too has a history in supermarkets, as a former executive at Tesco, and convenience director at Sainsbury's.