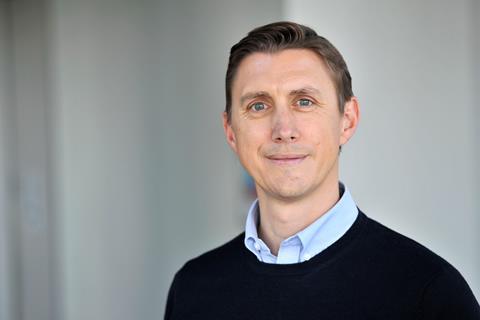 Marks & Spencer has promoted its international MD Paul Friston to the newly created role of chief commercial officer for its food business.
Friston, who has worked for M&S for over 26 years, including the past six as head of international, is officially taking up the role in early July.
As international MD, Friston has overseen the group's overseas expansion, including the transition to a partnership model and increasingly global online presence.
In his new commercial position, he will be responsible for the trading P&L, supply chain operations, and logistics within the M&S Food business.
He will be a key supporter of newly appointed Food MD Alex Freudmann, who will join the company from Australian alcohol retailer Dan Murphy's in October.
"Time for a new challenge – leading M&S's international business, which is full of hugely talented people, has been the biggest privilege of my career so far," Friston wrote on his LinkedIn page.
"I've travelled across the globe to over 27 different markets to see the best of M&S being sold to the world first-hand.
"But now it's time for a new challenge and I'm hugely excited to take up a new role within M&S Food as our first chief commercial officer. I can't wait to get started."
The Grocer understands current Food operating officer George Wright, who has been responsible for supply chain transformation and supply base strategy for the past three years, will move to a new role once Friston takes over as CCO.
However he will continue to focus on driving efficiencies in supply chain & logistics, working closely with M&S partner Gist.
Friston's appointment is the latest in a round of leadership changes as M&S enters a new stage of growth for its food business.
In addition to the announcement that former Coles veteran Freudmann was to take over now-CEO Stuart Machin's previous Food MD role, marketing directory Sharry Cramond was also appointed head of hospitality.
She will lead the expanding in-store cafe operations in addition to her marketing responsibilities - Cramond has overseen most of the grocer's customer-facing initiatives, including the growth of loyalty programme Sparks, as well as the rollout of healthy eating and value-focused marketing campaigns amid the cost of living crisis.
Meanwhile, Friston will pass on the international director baton to his colleague, global growth director Laura Padfield. She has worked for M&S for over 12 years, spanning a number of roles within international.
Padfield will oversee more than 480 stores trading in over 50 countries.
"These changes reflect our intention to both increase the pace of change and ensure we create great internal opportunities across the business as we build one of the most talented management teams in omnichannel retail," Machin told staff in an internal letter seen by The Grocer.