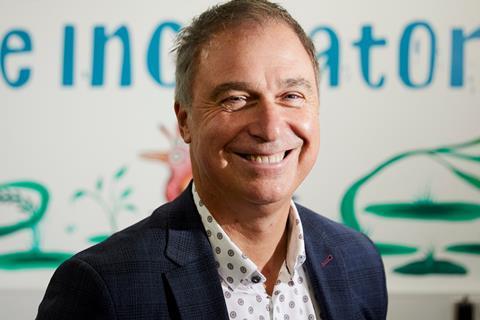 Stuart Spencer-Calnan is to leave Roberts Bakery this month after five years as its MD, as part of a management shake-up.
He will be replaced by former Fox's Biscuits MD Graham Hunter, who for the past 18 months has been a non-executive director of the bakery's owner, Frank Roberts & Sons.
Before joining the business in 2015, Spencer-Calnan had been MD of Giles Food and commercial strategy for Warburtons. He would be "leaving for pastures new" at the end of October, said Roberts, having "played a key role in driving [the brand's] challenger brand positioning, sales and profit growth".
As the new MD, Hunter will oversee Roberts and its sister brand, The Little Treats Bakery, bringing more than 30 years' experience in food and drink. He was previously MD for sweet treats at Premier Foods and CEO of Tangerine Confectionery, having also held senior marketing positions at Mars and the Jacob's Biscuit Company.
The change of leadership at Roberts will precede the departure in January of Robert Higginson, who will stand down as chairman and group MD after seven years with the business. He intends to pursue a non-executive portfolio career. Details of his replacement are yet to be announced.
Roberts deputy chairman Mike Roberts acknowledged the contributions of the outgoing officers and welcomed Hunter. "Both Robert and Stuart have led us extremely well in recent years and played an important part in developing the business," he said. "Graham will build on that progress as we look to the future."
The shake-up comes after Frank Roberts & Sons announced in May that profits more had more than doubled over the past year, despite a challenging market for wrapped bread.
For the year ending August 2019, the company saw profits rise to £3.2m, up £1.5m on the previous 12 months. At the same time revenues grew 3.4% to £93.4m.