With JLP chairman Sharon White stepping down after only five years in 2025, attention turns to the process of finding a suitable replacement
Sharon White will be the shortest serving chair in the 159-year history of the John Lewis Partnership, when her five-year term comes to an end in February 2025.
Having survived a vote of no confidence in the spring, The Grocer understands White announced her decision to step down on her own terms. But already attention is turning to what's gone wrong and to finding a replacement for one of the most interesting and most challenging roles in retail.
What went wrong?
White's departure will offer the partnership the chance to close a difficult and turbulent chapter in its history, in which it has lost market share and posted disastrous losses.
And following this week's announcement there's been a fair amount of blood-letting over White's role. But as the nominations committee considers its options, experts are clear the blame for JLP's woes don't all lie at White's door.
"Charlie Mayfield – White's predecessor – has quite a lot to answer for in this," says Savvy Marketing CEO Catherine Shuttleworth.
His restructure, which yoked leadership for the separate John Lewis and Waitrose businesses under a single chain of command, was a "hospital pass", she says, compounded by the pandemic and the material inflation.
But former Ofcom CEO White also lacked the retail experience needed for the role, says Clive Black of Shore Capital. "Sadly, she's just been a square peg in a round hole," he says.
"From day one sensible, seasoned people raised an eyebrow about whether someone who is an exceptionally bright and successful career public servant could run a business, never mind a business as distinctive and troubled as John Lewis."
As the executive chair the restructure also placed enormous responsibility on White. She was quick to unpick at least one aspect of the Mayfield restructure, with the appointment of separate bosses for Waitrose (James Bailey) and John Lewis (Pippa Wicks) but the latter didn't stay the course. And the appointment of ex-Hovis and PepsiCo boss Nish Kankiwala as CEO has done little to assuage concerns the leadership team lacks retail smarts.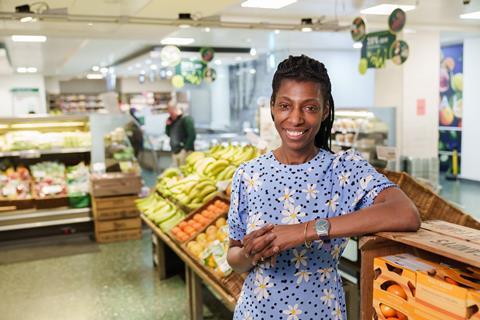 White was not afraid to make big decisions, shuttering 16 of its department stores, which were haemorrhaging money owing to new online shopping behaviours.
Similarly White scrapped John Lewis's 'Never Knowingly Undersold' price promise, which had been a bedrock of the mutual's proposition. Again it was entirely logical, but the failure to replace it with anything meaningful is a prime example of where the business has been short on retail instinct, argues Zoe Mills, lead retail analyst at GlobalData.
"There's been a lot of technicality in the things she's decided to do, but there hasn't been any of the finesse you need in retail," Shuttleworth adds.
That White's overall turnaround strategy focused on finding sources of income outside JLP's traditional retail roots is also seen as a key mistake. Most notably, this involved plans to build up to 10,000 buy to let houses, as well as proposals (now abandoned) to dilute the partnership model by bringing in external investors.
"What she hasn't done is focus on what's most important," Shuttleworth says. "If you compare JLP to M&S – you need to focus on product, stores, supply chain and digitisation and you need to make sure you have the right investment strategy to support that. "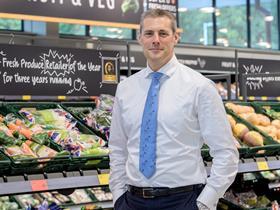 What is the replacement process?
White isn't set to step down until February 2025, although she may leave if a replacement is found inside her 18-month notice period.
Insiders at the partnership say it is "business as usual" in the immediate future. White is expected to address JLP's Partnership Council in its second annual 'holding to account' session next week.
Under the partnership's democratic process laid out in its constitution, the five-member nominations committee, led by deputy chair Rita Clifton, will draw up a shortlist of candidates. The final candidate will need to be approved by the Partnership board.
JLP has indicated the process is likely to involve a wider revaluation of the chair's role. "As part of the recruitment process, the chairman has also asked the board to review the accountabilities of the chairman's role to ensure that these continue to support the successful transformation of the business," JLP said on Monday.
The Telegraph reported it could even explore making the role part-time. But insiders suggest the appointment of Kankiwala, 65, has in any case muddied the waters for any potential candidate.
"If the preferred candidate has enough experience their first question will be: 'what's my job, what's [the CEO's] job'. If they have tons of retail experience they won't want to come in to board meetings to talk about JLP values, they'll want to do some actual retailing."
So who could fit the bill? Liz Evans, CCO in non-food at Asda, where she has led the George business since 2022, is seen by one executive headhunter as having the CV to potentially fit the bill. Evans started her career at M&S and later led Fat Face as CEO.
Also available is Matthew Barnes, who was Aldi UK & Ireland CEO from 2015 to 2018, and returned to the UK last year after stepping down as co-speaker of the executive board at Aldi Süd. In February, Barnes was linked to the top job at Morrisons – before Rami Baitiéh was announced as David Potts' successor last week.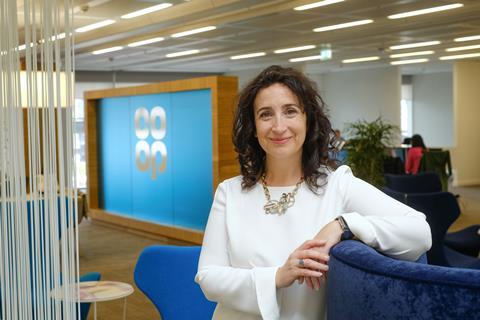 And former Co-op CEO Jo Whitfield would be ideal for the JLP role, had she not taken the top job at Matalan in March, another headhunter suggested.
But whoever they pick the consensus among headhunters, insiders and experts is they must have retail experience.
Black adds: "They need someone who understands business, understands troubleshooting and turnarounds, and understands maybe a little bit about the UK consumer and the John Lewis shopper."
What challenges will the new chairman face?
Whoever takes the chair will face an intimidating inbox, with many of the partnership's problems pre-dating White's arrival.
They will need to focus on pushing through with plans to overhaul stores and work to better understand their customers outside London, says Shuttleworth.
Following White's warning last month that it would take two years longer to complete her five-year turnaround plan than previously forecast, they may also want to go back to the strategic drawing board. So their arrival cannot come soon enough, adds Black.
"I wouldn't underestimate the impact of going two steps backwards to go forward. These things don't happen quickly – John Lewis hasn't turned down quickly and it's not going turn up quickly."
The job will not be for the faint-hearted, but for that very reason we should not underestimate the talent it could attract, says an executive headhunter. "It will be quite some job – to say you're the person who led Waitrose and John Lewis back is quite some pull."