Cat Gazzoli

Founder, Piccolo, on her first job with the UNFAO, the joy of fan mail and her mentor/investor Prue Leith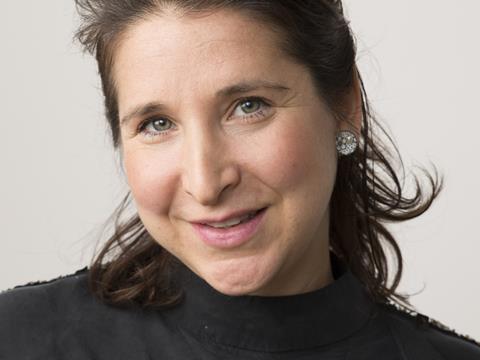 What was your first job? I started my career with the UNFAO in Rome. There is a high representation of female directors, and the right kind of mentorship available for young women entering a complex landscape.

What's been your worst job interview? I went for a role that was supposed to be working with non-profits but turned out to be more to do with banking, which is definitely not my interest. It was just a waste of time for everyone.

What was the first music single you bought? Laura Nyro's 'It's Gonna Take a Miracle'.

How do you describe your job to your mates? A constant and exciting lesson. A trial of perseverance, patience, and passion. A real juggle as a mum with a toddler on my own during the week.

What is the most rewarding part of your job? The feedback and fan mail we get from parents on a daily basis.

What is the least rewarding part? It's not the least rewarding part, but it is a challenge to make sure our suppliers, most of whom are small independent family farms, are supported and looked after to make sure they're happy and confident to continue supplying our quality organic ingredients, for example in times of adverse weather.

What is your motto in life? Where there is a will, there is a way.

If you were allowed one dream perk, what would it be? I'd like to take my dream Piccolo team to the sunny Mediterranean to celebrate each goal we achieve together.

If you could change one thing in grocery, what would it be? I would encourage more senior women in the industry and in the boardroom.

What luxury would you have on a desert island? The Grocer and Adam Leyland to chat with about what he thinks of all the news.

What animal most reflects your personality? A dolphin. I believe in strong communication and teamwork. I am not solitary at all and would be lost without my team.

What's your favourite film? All About Eve with Bette Davis - a classic, always chilling, and says a lot about the competitive nature of people.

Which celebrity would you most like to work with? Piccolo is already lucky enough to work with and be supported by our investor and my ­mentor Prue Leith.