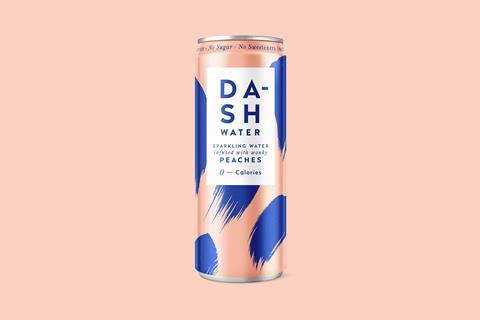 Dash Water has added a new peach flavour infused with 'wonky' fruit.
The new flavour is made by infusing British sparking water with peaches that were either surplus as a result of overproduction or deemed too imperfect for supermarkets.
It contains no sugar and zero calories and offered a "refreshing alternative to traditional soft drinks", Dash said.
It will launch online at Dash Water on 9 April, before rolling out to Sainsbury's and Ocado in May (rsp: £1.29/330ml).
Co-founder Jack Scott said it was "business as usual" for Dash Water amid the current crisis, and the launch would go ahead online with supporting activity on social media and through influencers.
He added that across Europe, 9% of all peaches were lost due to overproduction, and Dash Water was "delighted to purchase these surplus peaches at fair market price and put [them] to good, reducing waste and in turn producing the refreshing new Dash Peach flavour, just in time for summer".